Tory Burch founded her eponymous fashion line in 2004 and has since become synonymous with all-American luxury and style. Known for seamlessly blending bohemian with preppy on the clothing rails, Tory is no less skilled at reimagining fragrance. This year the fashion doyenne launches her Essence of Dreams collection, a five-piece line-up of perfumes that can either be layered together or worn alone. Here she speaks exclusively to Grazia about this brand new offering and her passion for scent.
On Her Earliest Memories Of Scent
'I have so many and that's why I'm so passionate about scent. I grew up on a farm in Valley Forge and some of the earliest memories I have are of my mom's incredible vanity of different fragrances. She wore everything, I remember Paris by YSL, Chanel, my Dad's Vetivert by Guerlain, I remember all of them. And then I remember the garden. My mom was an organic gardener, as far back as the 70's and I spent a tremendous amount of time outside with her. The smell of all the vegetables and the flowers, it was a huge part of my life and continues to be.'
On The Inspiration Behind The New Essence Of Dreams Collection
'My starting point was thinking about what fragrance means for me today. There's so much chaos in the world and I wanted to visualise what a better future looks like and how fragrance can transport you there, how it can change the way you feel. I wanted to think about unity and optimism and what emotions those concepts conjure up – magic, love, freedom, joy and peace. Then the process became about bringing different notes together – some classic, others new – and mixing them in unusual ways, blurring the lines. Women today want to be their own alchemist and that idea is key to the collection, you can layer them all.'
On Her Perfume Design Process Compared To Her Fashion Design Process
'There are a lot of similarities when it comes to my approach. I think a lot about confidence and unexpected contrasts. I reimagine classics and consider self-expression and individuality. I like to be unpredictable.'
On The Power Of Scent
'Divine Moon and instantly transports me to Antigua,' – Tory has a holiday home there – 'I'd love to be there all the time, so that's pretty wonderful to me. Vetiver will always remind me so much of my father – that's one of the key notes in Cosmic Wood – he was an extremely important person in my life. And then there's rose. I always wanted to do a rose scent because my husband and I spent a lot of time in Normandy surrounded by fresh garden roses. The garden he proposed to me in was full of them, so rose is a very romantic note for me, it represents love.'
On Her Biggest Strength
'Most would say I'm great under pressure, I'm a pretty calm person and a positive person. My parents always instilled in me that negativity is noise. As for what I'd credit myself with, I'd say that one of my biggest strengths is empathy. I'm incredibly empathetic and to me that's incredibly important and something that I feel deeply.'
Main image credit © Jen Livingston for Tory Burch
Shop: Tory Burch's New Essence Of Dreams Fragrance Collection
1. Tory Burch Electric Sky Eau de Parfum
Description
With top notes of blue sage and violet and a heart of cactus flower and lavender, this perfume
2. Tory Burch Divine Moon Eau de Parfum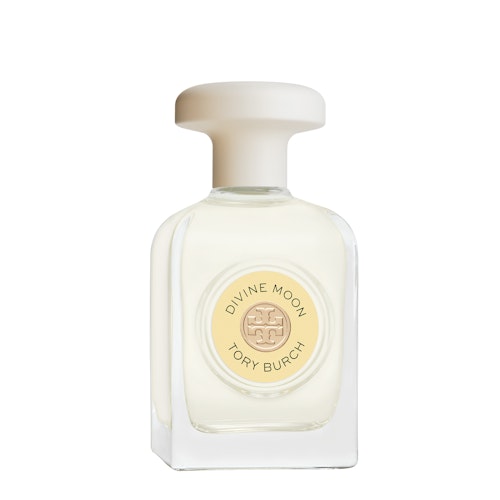 Tory Burch
Description
A heady scent with top notes of bergamot and rhubarb, heart notes of honey and base notes of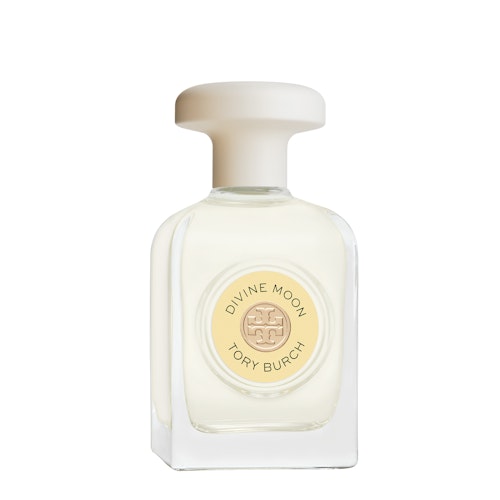 3. Tory Burch Cosmic Wood Eau de Parfum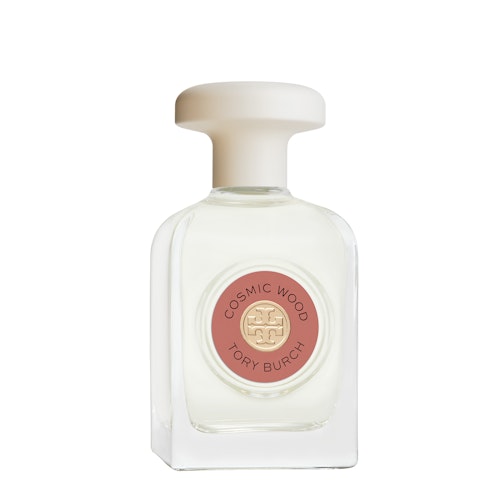 Tory Burch
Description
A warm, spicy scent with top notes of cardamom, heart notes of jasmine and sage and a base of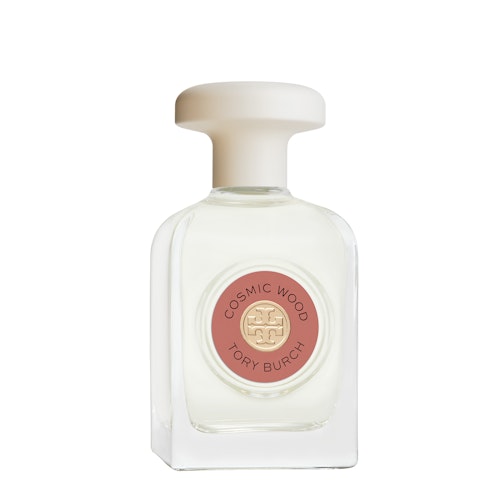 4. Tory Burch Mystic Geranium Eau de Parfum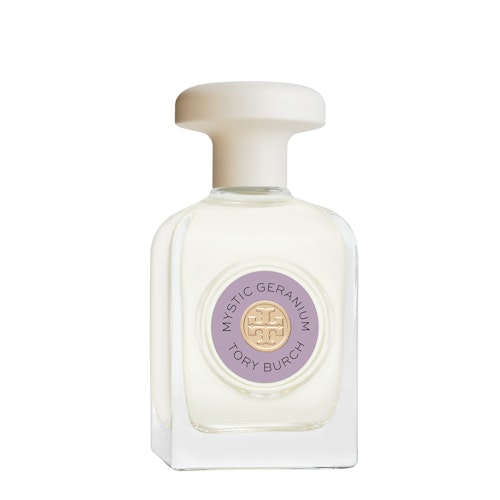 Tory Burch
Description
All freshness and hints of green, this scent muddles top notes of bergamot with heart notes of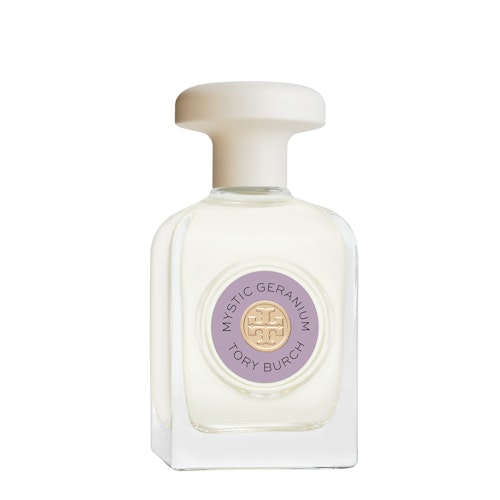 5. Tory Burch Sublime Rose Eau de Parfum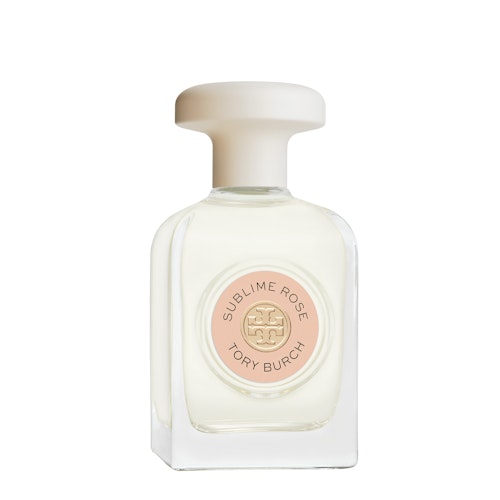 Tory Burch
Description
A fruity take for rose loyalists, expect notes of blackcurrant and rosewater, freesia and patchouli.