Nothing quite compares to the allure of a warm, comforting vanilla scent, and with so many luxurious vanilla fragrances to choose from, it's easy to find one that suits your own individual style.
From Byredo's Slow Dance Eau De Parfum to Yves Saint Laurent Black Opium, these are some of the most exquisite vanilla fragrances that will transport you into a world of delicious sweetness.
So whether you want to embrace an old-fashioned elegance or feel like an otherworldly goddess, let these irresistible vanilla scents be your guide!
Best Vanilla Perfumes Of 2023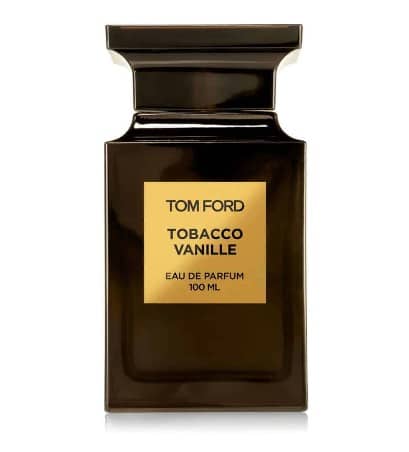 1. Tom Ford Tobacco Vanille Eau de Parfum
This luxurious scent is perfect for anyone who loves a smoky, woody aroma with an extra layer of sophistication.
Get lost in the heady combination of vanilla bean, tobacco leaf and ginger notes.
The result? An intoxicating scent that's both bold enough for special occasions and versatile enough to wear all day long.
And as if it wasn't already amazing enough, this Eau de parfum boasts long-lasting staying power so you can enjoy basking in your new-found aura of fabulousness all day (or night) long!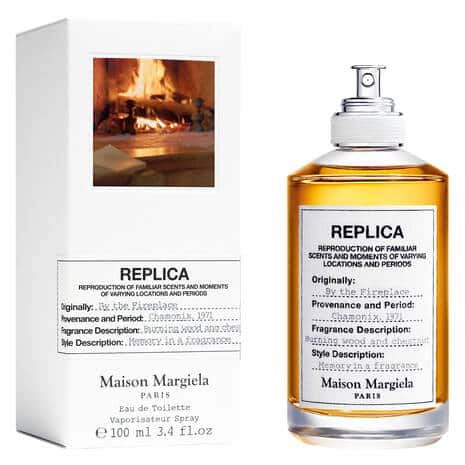 2. Maison Margiela Replica by the Fireplace Eau de Toilette Spray
One whiff of this beauty, and you'll feel like you're curled up in front of a roaring fireplace with your favorite book.
This scent is perfect for anyone who appreciates a subtle but sensational scent, and the hint of clove gives it an unexpected kick that keeps things interesting.
And don't worry about reapplying throughout the day – Replica by the Fireplace boasts a unique blend of sweet and savoury notes that make it deliciously long-lasting.
That means you can bask in its warmth from morning until night without having to constantly spritz.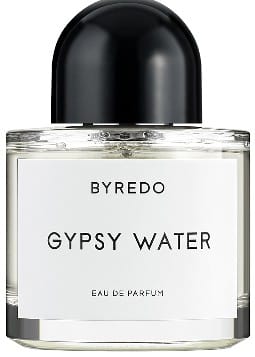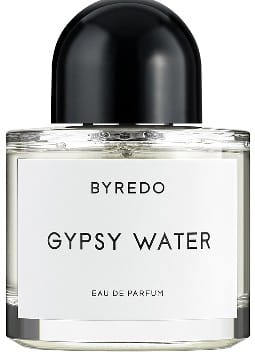 3. Byredo Gypsy Water Eau de Parfum
 Why settle for ordinary notes when you can have a unique blend of warm vanilla, refreshing bergamot, lemon, and juniper berries?
The pine needles, sandalwood, and amber also offer an extra layer of depth that lingers on your skin long after the initial burst of aromas has faded away.
Trust us when we say this captivating scent will have people asking "What's that gorgeous fragrance?!"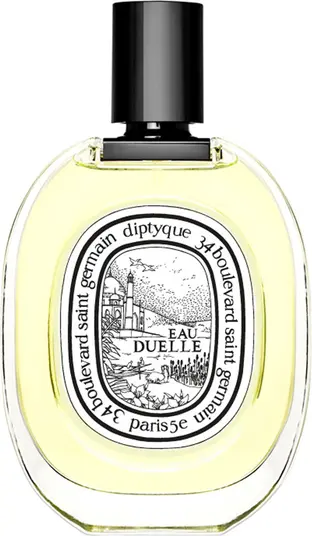 4. Diptyque Eau Duelle Eau de Parfum
Diptyque Eau Duelle Eau de Parfum, is the ultimate scent for those who dare to make a statement.
Infused with rich oriental notes that transport you to the Spice Routes of Asia, North Africa and Europe, this fragrance is designed to make an impact.
The perfect balance of spicy and citrusy scents gives it an intriguing character, and its blend of pink pepper and bergamot creates a refreshing punch.
And let's not forget about the base; bourbon vanilla pairs perfectly with vetiver and frankincense.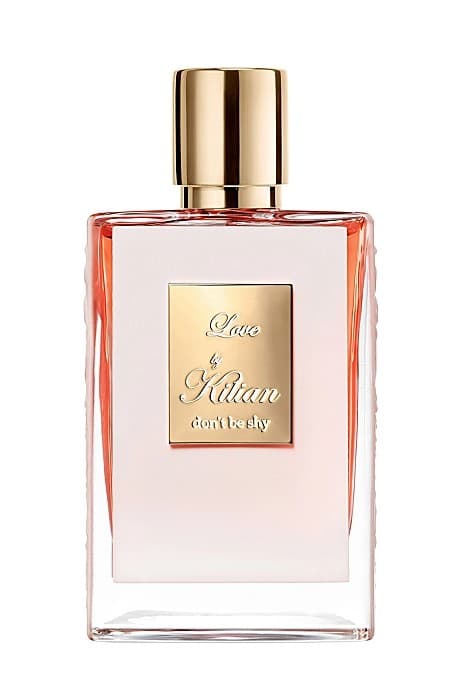 5. Kilian Paris Love, Don't be Shy Eau de Parfum
Prepare to fall in love with this delicious gourmand aroma, featuring creamy vanilla blended with hints of orange blossom and marshmallow.
Need we say more? This gorgeous perfume smells good enough to eat (but please don't try).
The best part? Its intoxicating floral scent lingers long after you've left the room.
So whether you're attending a special event or just want an everyday pick-me-up, it won't disappoint.
Let's break down its fragrant notes: first comes bergamot for a sweet start; then heliotrope and jasmine take center stage as the heart notes; finally, tonka bean, sandalwood and musk provide the perfect sensual finish.
6. Giorgio Armani Beauty Sí Passione Eau de Parfum
What makes this perfume so special are the notes of sparkling pear, deep rose and warm woody vanilla.
They all come together in harmony to create an irresistible scent that's feminine without being too sweet – it's just right!
And don't even get us started on those top notes of bergamot and mandarin orange, which ooze brightness and energy.
The heart notes of rose, jasmine and orange blossom provide a delicate floral bouquet that simply can't be ignored.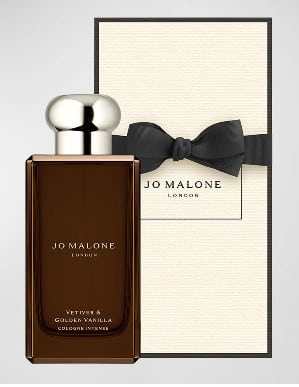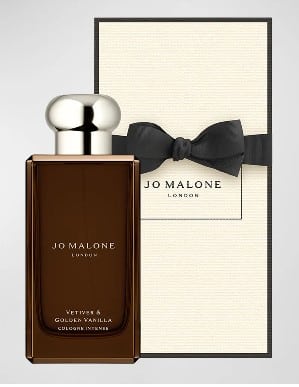 7. Jo Malone London Vetiver & Golden Vanilla Cologne Intense
Jo Malone strikes again with a fragrance that'll leave your senses tingling with pleasure.
Starting off strong with spicy cardamom as its top note, this luxurious perfume slowly unfolds itself like a mystery waiting to be solved.
As the layers reveal themselves, you'll discover hints of vetiver Bourbon and creamy vanilla adding depth and richness to the blend.
The base notes of amber and benzoin bring an irresistible sweetness that'll have everyone around you asking what captivating aroma they can't get enough of.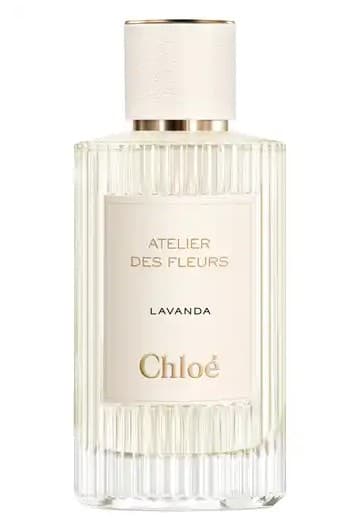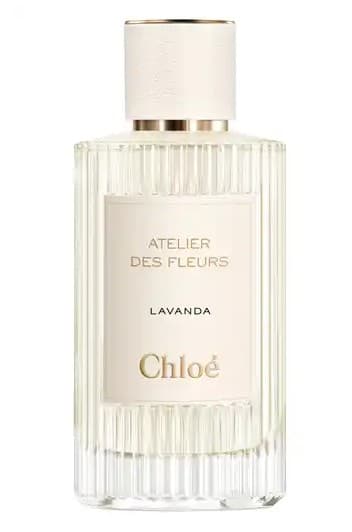 8. Chloé Atelier des Fleurs Vanilla Planifolia Eau de Parfum
Created by the master perfumer Quentin Bisch, Atelier des Fleurs is like nothing you've ever smelt before!
One spritz and you'll be captivated by the gentle warmth that radiates from vanilla bean, blending perfectly with spicy orchid and amber notes.
The result? A refined aroma that's just simply irresistible.
And don't worry, ladies – this fragrance won't make anyone recoil in horror at your presence!
It's perfect for any occasion, thanks to its delicate top notes of bergamot and mandarin which are beautifully balanced out with hints of jasmine and white tea.
Floral enough without being overpowering!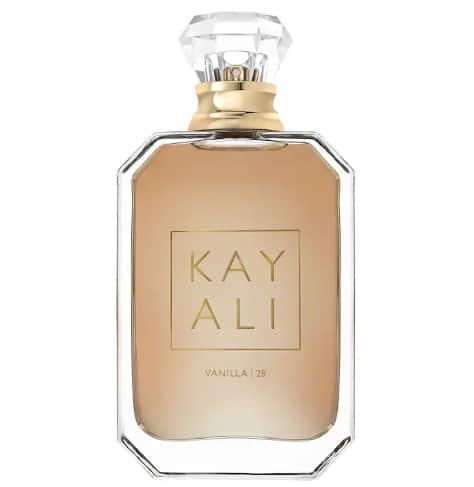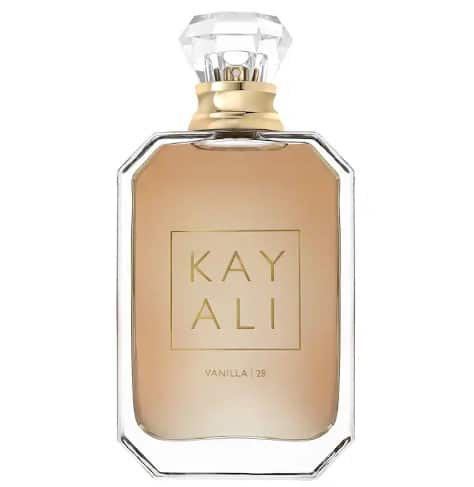 9. Kayali Vanilla 28
Kayali Vanilla 28 is like a warm hug from your best friend. As soon as you spray it on, you're enveloped in the comforting scent of rich, creamy vanilla.
Unlike some vanilla perfumes that can smell artificial or cloying, Kayali Vanilla 28 features a smooth, well-rounded vanilla note that smells natural yet utterly delicious. It's a gourmand scent, but it's subtle enough to wear during the day or night.
The vanilla is layered over soft white florals and sandalwood, giving the fragrance a polished yet cozy vibe.
This sweet scent also lasts a long time too, so you get hours of enjoyment from that sweet, soothing vanilla aroma.
If you love the nostalgic scent of vanilla, Kayali Vanilla 28 is sure to become your new signature. It's the perfect vanilla perfume for everyday wear.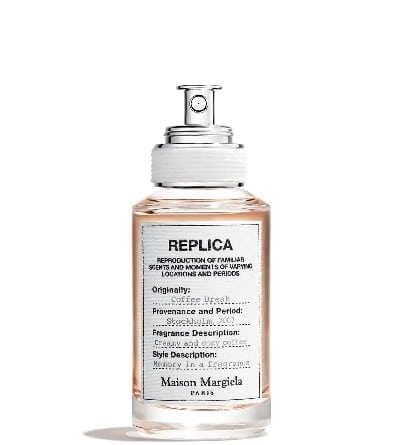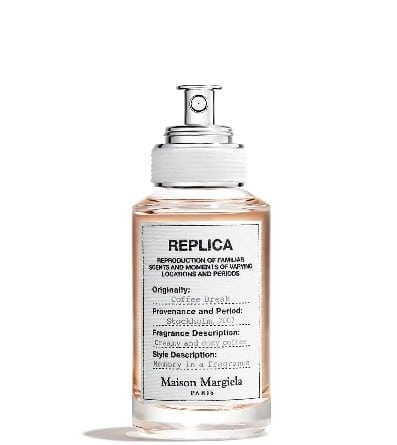 10. Maison Margiela Replica Coffee Break Eau de Toilette Spray
Wake up and smell the coffee with Maison Margiela Replica Coffee Break Eau de Toilette Spray!
The blend of coffee, pepper, orange, cedarwood and sweet vanilla provides an energizing burst that will jumpstart your day.
But what makes this scent truly unique is the subtle sweetness brought by light musk and vanilla notes.
It's like adding just a touch of cream and sugar – making it comforting yet still refreshing. This balance between boldness and softness is perfect for any occasion.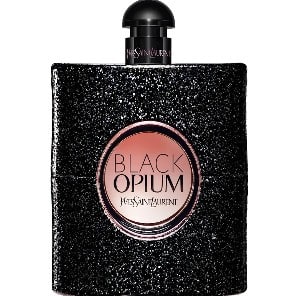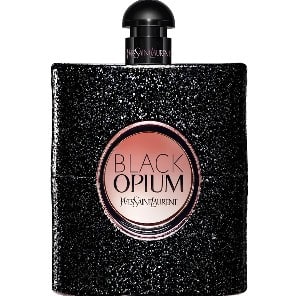 11. Yves Saint Laurent Black Opium Eau de Parfum
With its combination of soft white flowers, black coffee, and vanilla notes, Black Opium is one of our personal favourites!
It'll have you feeling unstoppable from the moment you put it on.
This intoxicating scent is sure to turn heads and make you feel confident no matter the occasion.
Spritz it on for a night out or to brighten up a day at work – either way, you'll be feeling powerful.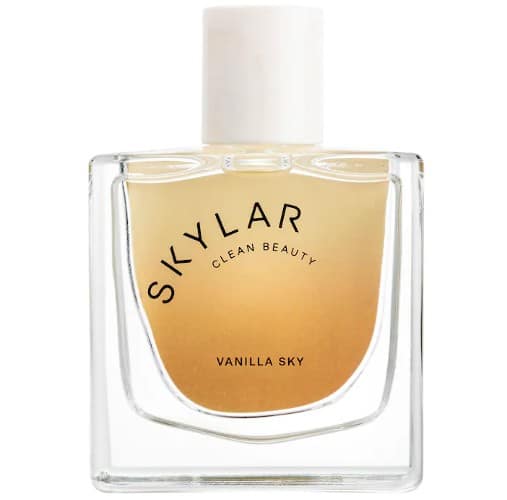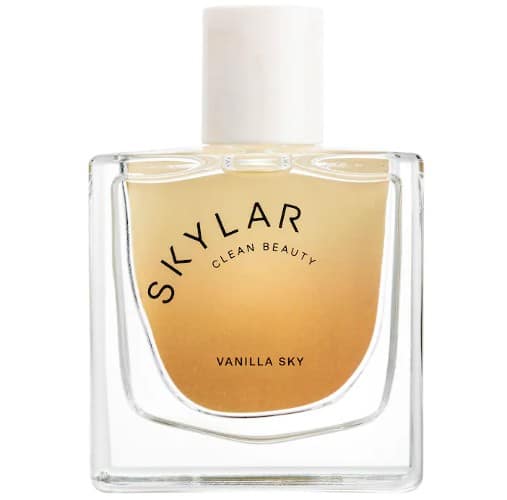 12. Skylar Vanilla Sky Eau de Parfum
This enchanting scent is delicately sweet with key notes of creamy cappuccino, rich vanilla, and warm caramelized cedar.
It's the perfect mix of coziness and elegance….
Not only is it subtle enough for everyday wear, but it also has a certain je ne sais quoi that makes you feel sophisticated and put together.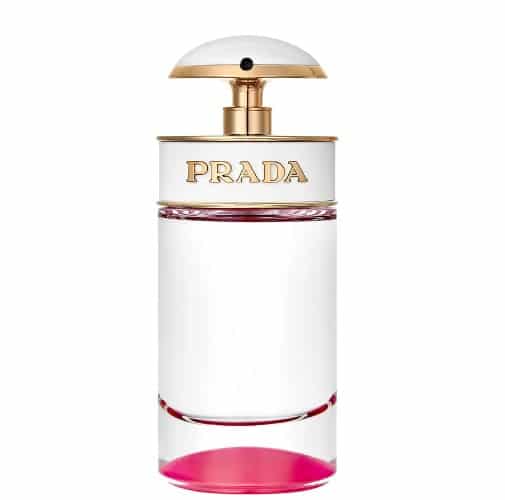 13. Prada Candy Kiss Eau de Parfum
Craving a cozy fragrance that's playful yet alluring? Then we've got just the scent for you: Prada Candy Kiss Eau de Parfum.
This sweet yet sophisticated fragrance opens with top notes of bitter orange and creamy musks, giving way to a heart of benzoin resin and an addictive vanilla accord.
The vanilla is absolutely luxurious – it's rich and warm without being overly sweet or cloying. There's a lovely subtle spiciness from pink pepper and hints of warm caramel adding depth and complexity.
The gorgeous bottle, with its faceted glass and gold accents, looks like a piece of candy you'll be tempted to show off on your vanity.
If you love sophisticated gourmand scents with a decadent vanilla dry-down, Candy Kiss is a must-try.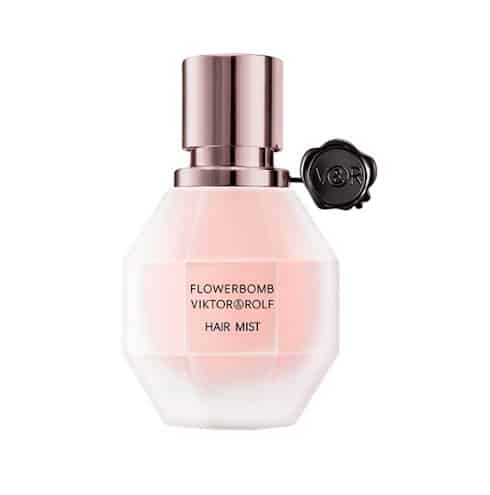 14. Viktor & Rolf Flowerbomb Flower Perfume
This beautiful spicy vanilla scent combines delicate flower petals with a touch of patchouli, creating a complex fragrance, that's sweet and earthy all at once.
And can we talk about the bottle for a second? It's absolutely gorgeous! Plus, the bottle is refillable, so you can keep using it over and over again.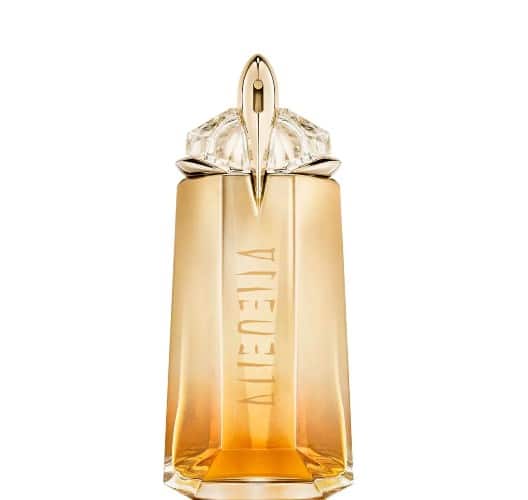 15. Mugler Alien Goddess
With a blend of Italian bergamot, Madagascar vanilla, and jasmine, Alien Goddess creates a captivating aroma.
Initially, there's a burst of sweetness from the Italian bergamot key notes and as it develops, creamy Madagascar vanilla takes center stage in the heart notes, creating a rich and indulgent scent.
Finally, jasmine adds a subtle touch of floral elegance to this already decadent iconic fragrance.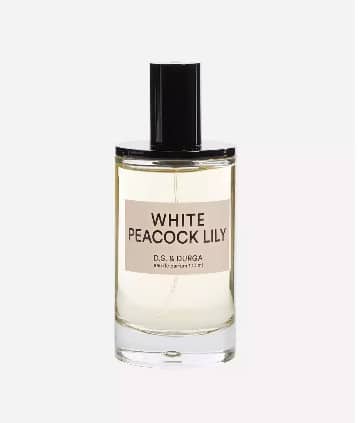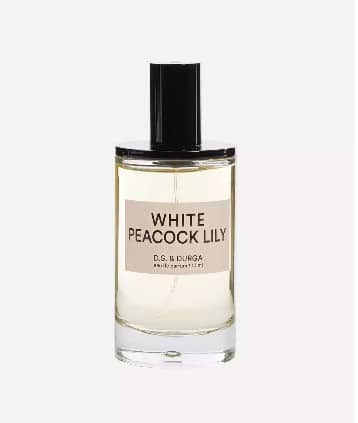 16. D.S. & Durga White Peacock Lily Eau de Parfum
White Peacock Lily opens with fresh notes of grapefruit, cabreuva rouge wood, and delicate florals. But don't be fooled – this scent evolves into something sophisticated and daring.
The creamy white lily blends seamlessly with Egyptian jasmine and alabaster violet, while vanilla and ambrette seed give it extra boldness.
The combination of sweet and spicy aromas in this perfume creates an unforgettable statement that's sure to turn heads wherever you go.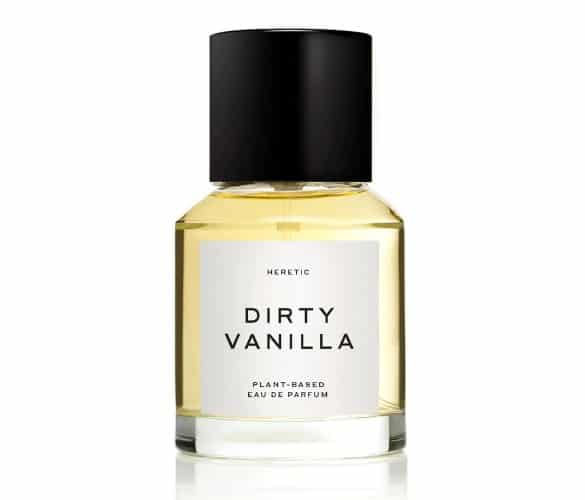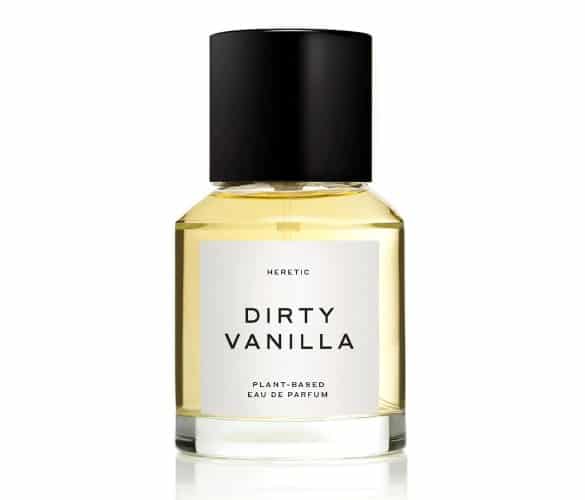 17. Heretic Dirty Vanilla Eau de Parfum
The spicy notes of this fragrance are attention-grabbing. After a little while, the smell starts to mellow out, revealing a creamy vanilla undertone.
This isn't your average sweet classic vanilla ascent, though.
Heretic Dirty Vanilla adds an edgy twist with hints of sandalwood and spicy coriander. The result is sultry and sensual – perfect for date night or anytime you want to feel confident and sexy.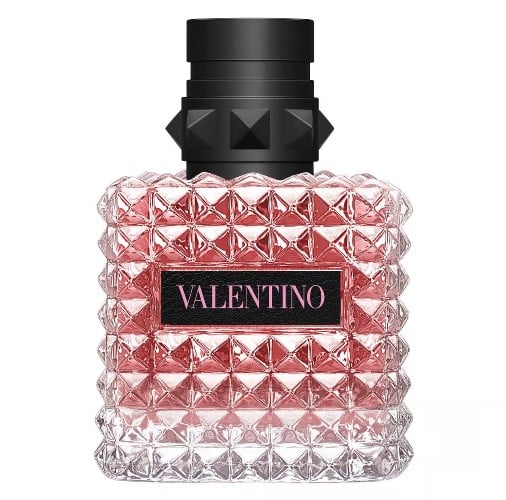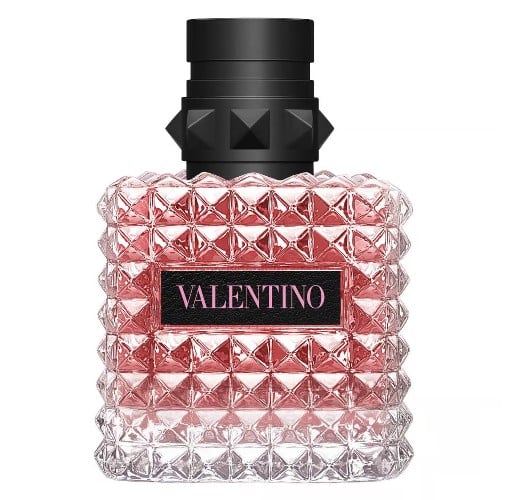 18. Valentino Donna Born In Roma Eau de Parfum
Introducing Valentino Donna Born in Roma Eau de Parfum, the luxurious fragrance that will make you feel like royalty.
When you apply this gorgeous vanilla perfume, the bergamot, orange blossom, and pink peppercorns create an exotic start that's both intense and inviting.
You'll be captivated by its creamy muskiness from notes of vanilla, patchouli, and blackberry.
To make things even better, there's a subtle undertone of rose petals and jasmine that gives it an aura of sophistication and mystery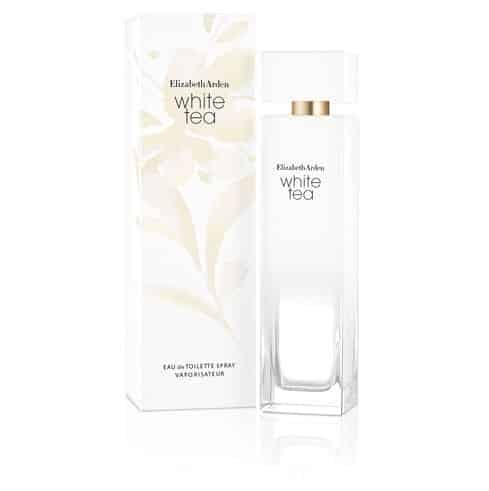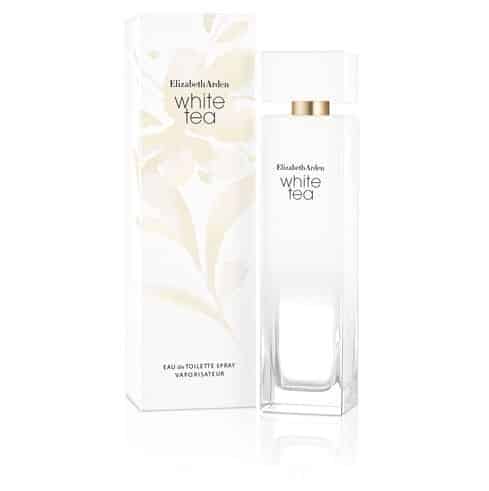 19. White Tea Vanilla Orchid by Elizabeth Arden
Are you looking for a sophisticated fragrance that will make you feel like you've stepped into a luxury spa? White Tea Vanilla Orchid by Elizabeth Arden is the perfect choice!
This classic and timeless scent blends white tea, vanilla orchid, gardenia and jasmine to create an inviting yet elegant aroma that won't overpower but will still be felt all day.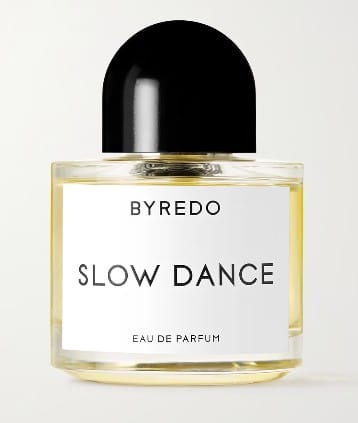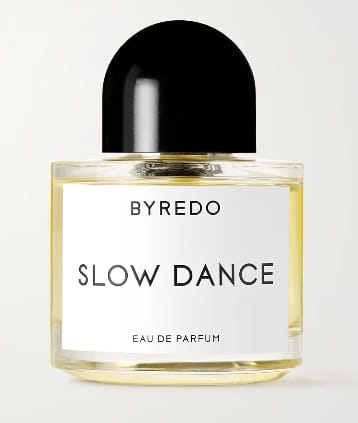 20. Byredo Slow Dance Eau De Parfum
This alluring fragrance starts off with creamy top notes of Amber and Labdanum and is followed by a heart of Vanilla and Patchouli that anchors the base note.
A hint of Geranium adds a certain freshness which helps to balance it out – making it perfect for any occasion.
All in all, Byredo's Slow Dance Eau De Parfum is the best smoky vanilla companion for anyone who wants to feel luxurious without being overbearing – so why not give it a try?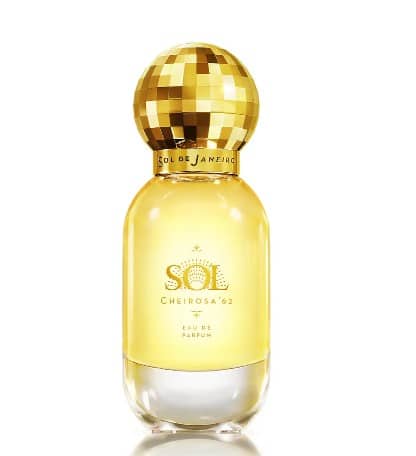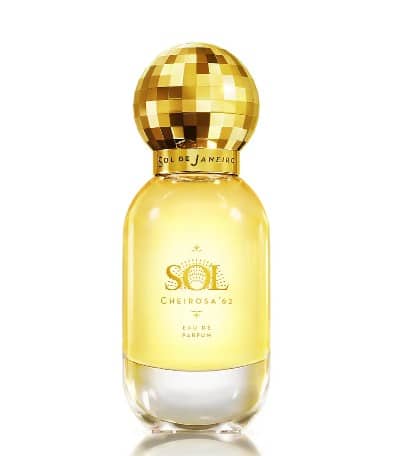 21. Sol de Janeiro SOL Cheirosa '62 Eau de Parfum
Sol de Janeiro's SOL Cheirosa '62 Eau de Parfum is a delightfully warm and inviting scent perfect for any occasion.
With delicious notes of salted caramel, warm vanilla, and pistachio combined with the freshness of jasmine petals, this scent is so inviting that you'll be transported to your happy place as soon as you catch a whiff.
But what's even better is that you can wear it without worrying about overpowering those around you.
It's versatile enough to be worn every day or for special occasions, and it's get you a couple of compliments or two!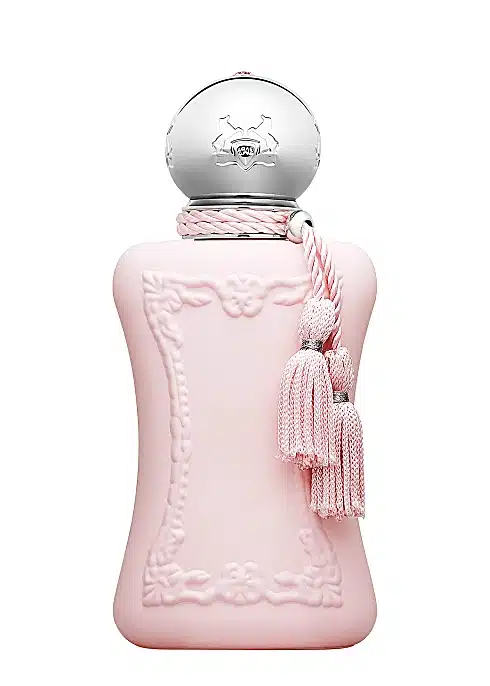 22. Parfums de Marly Delina Eau de Parfum
Parfums de Marly Delina Eau de Parfum is an irresistible blend of modern sophistication and sensuality.
This vanilla fragrance takes you on a journey to the beautiful French countryside with its dreamy blend of gardenia, jasmine, and ylang-ylang top notes.
And just when you thought it couldn't get any better, it'll hit you with that rose, white pepper and cardamom floral heart – pure bliss!
The keynotes of musk, sweet vanilla and sandalwood are simply divine to keep your skin smelling gorgeous all day long.
Not only does it smell amazing but it also looks beautiful in its ornate glass bottle.
Frequently asked questions
What makes vanilla such a popular fragrance note?
Vanilla is one of the most universally loved scents. It conjures up feelings of warmth, comfort, and nostalgia. The sweet, gourmand aroma reminds us of childhood treats like ice cream and fresh baked cookies. No wonder vanilla remains a top-selling fragrance year after year!
What are some tips for choosing a vanilla perfume?
When selecting a vanilla perfume, think about when and where you plan to wear it. For daytime, look for fresh vanillas blended with fruits or white florals. These uplifting notes keep the vanilla from becoming too heavy. For a sensual evening scent, try vanillas layered with amber, musk or spices.
How long does vanilla perfume last on skin?
On average, a vanilla perfume will last 4 to 6 hours on skin. Look for notes like tonka bean, sandalwood or benzoin to help the vanilla note last even longer. Applying moisturizer before spritzing can also help a vanilla fragrance cling to skin.
Which is the most long-lasting vanilla perfume?
For a vanilla perfume with exceptional staying power, go for Tom Ford's Tobacco Vanille. The rich, spicy vanilla is intensified by notes of tobacco, tonka bean, and dried fruit. It lasts on the skin for 8-12 hours!
What are some alternatives to vanilla perfumes?
While vanilla is a scent staple, there are many alternatives if you want to branch out. Try gourmand perfumes with notes of chocolate, caramel or coconut. Floral gourmands combine vanilla with rose, jasmine or gardenia for a pretty, feminine vibe. Warm, spicy scents featuring cardamom, cinnamon or nutmeg can also satisfy a sweet tooth.
What scent notes pair well with vanilla?
Vanilla effortlessly layers with many other notes. White florals like jasmine and tuberose, fruits like peach and berries, spices like cardamom and clove, and woods like sandalwood and cedar beautifully complement a vanilla fragrance. Try a perfume with a vanilla blend that suits your tastes.