Hot Topic, Cinnabon and six more new shops to open at Fashion Outlets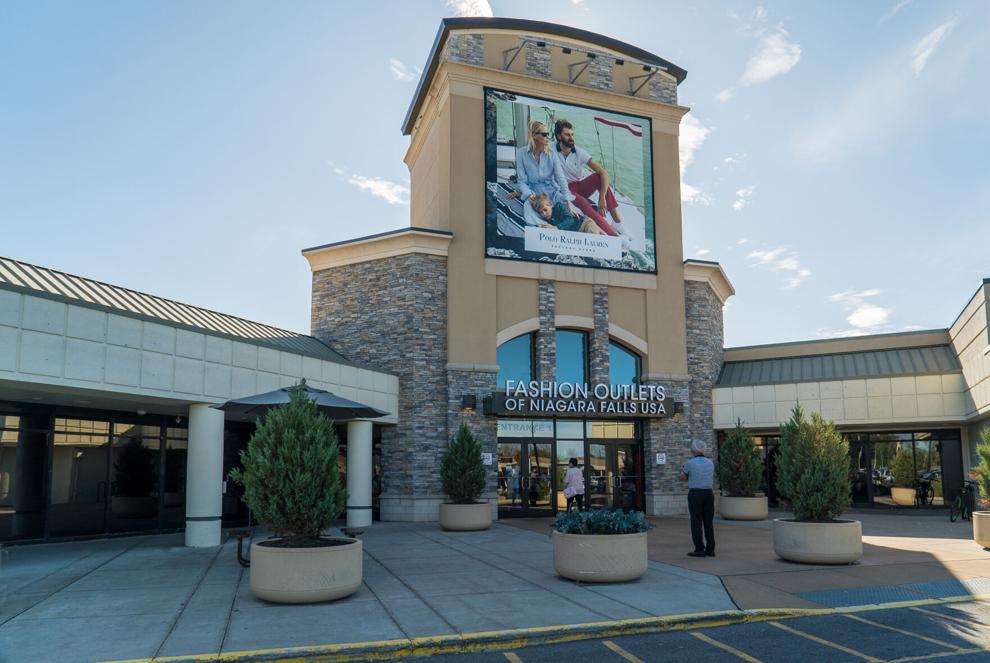 The Fashion Outlets of Niagara Falls USA will have 8 new retailers by the end of the year.
Hot Topic, a national retailer of edgy clothing and accessories, will open inside Entrance 4 across from Express Outlet. Cinnabon, the popular baked goods chain, will open in the food court.
In the next few weeks, locally owned Dream Juice Bar will open inside Entrance 5, as will TimeX, which will sell and repair designer watches; and NY Lexor, which will sell designer sunglasses.
Already open is Arroyo Boutique, a trendy women's clothing store that carries inclusive sizing, located near Entrance 6, across from Torrid.
Exotic Snack Factory – which carries packaged snacks such as candy, cookies, chips and soda – is located inside Entrance 5, across from Gift Town. Toy Kingdom, a cart in the center court near the Nike Clearance Store, sells plush characters, battery-operated toys and other gifts for children.
Welcome to Buffalo Next. This newsletter from The Buffalo News will bring you the latest coverage on the changing Buffalo Niagara economy – from real estate to health care to startups. Read more at BuffaloNext.com.
Aldi to sell beer this fall
No-frills, deep-discount grocer Aldi will begin selling beer this fall.
Recent ads in other places where Aldi sells beer have included such brands as Blue Moon knockoff White Tide, a Belgian white ale; Merchants Keep IPA, from State of Brewing in Wisconsin; Hopping Nomad Session IPA from Octopi Brewing in Wisconsin; Wernesgrüner Pilsner, a German beer brewed since 1436; and Monterrey Cerveza, a Corona lookalike from Guatemala.
Steel Leaf Brewing to host Moe's Tavern pop-up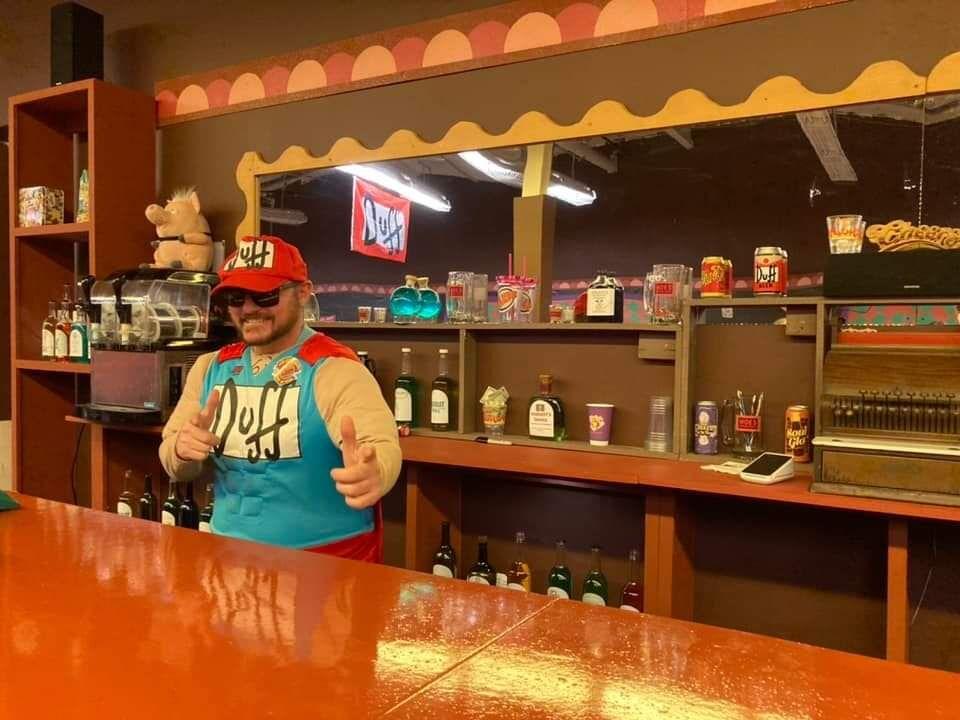 For a limited time, a Clarence bar will transform itself into Moe's Tavern – the iconic and dysfunctional Springfield watering hole from the cartoon television show "The Simpsons."
Steel Leaf Brewing, 4545 Transit Road, will host a Moe's Tavern pop-up at the bar from Sept. 8 to 17. Attendees are encouraged to dress up like their favorite character from the series and enjoy food, drinks and fun for the whole family. There will be plenty of photo ops, with props inspired by the show. Themed swag will also be available for purchase.
It is a timed and ticketed event, with food selected at the time of ticket purchase. Tickets are $39 and include food, all photo ops and one nonalcoholic drink. A custom beer made for the event will also be available for purchase.
It is a themed experience from Pennsylvania-based JMC Pop-Ups, which has also staged such fan takeovers as McDowell's from the movie "Coming to America," and Paddy's Pub from the show "It's Always Sunny in Philadelphia." The fan parody events are not associated with the shows' owners or their networks.
Lime House Sushi & Ramen relocates
Lime House Sushi & Ramen restaurant has relocated from 424 Evans St. in Amherst to a new location at 5 Lake St. in Hamburg.
The fast-casual restaurant has counter service and takeout. Owner Thanda Win came to the United States in 2002 from Burma, managed two Wegmans sushi bars and started the restaurant in 2017. 
Parivaar Pub to close
Parivaar Pub will close, after owner Priya Rathod suffered an injury. Working long shifts on her feet is causing complications from her injury, so she will close the restaurant and return to a career in real estate.
"I cannot have a new business run with my name on it if I can't be there 100% of the time and give it everything I have," Rathod wrote on Facebook.
The Indian restaurant is located in the former Acropolis restaurant at 708 Elmwood Ave. It will continue to operate until a replacement tenant is found.
Great Lakes Sports Cards relocates
Great Lakes Sports Cards, a retailer of sports trading cards and collectibles, has relocated from the Eastern Hills Mall to a larger location at 4161 Transit Road, Clarence, in the Transitown Plaza.
The Eastern Hills Mall recently announced it would soon begin vacating tenants to make way for its transition into a new town center. The roomier new location will allow for a wider selection of sports-related memorabilia, according to owner Ed Rowland.
Pizza Hut will open third area store
Pizza Hut has opened its third restaurant in the region, at 4770 Transit Road in Depew. The restaurants have a carryout-only format, and have made quite a splash in the region, drawing much fanfare and lines out the door. Three future locations are in the works for Buffalo, Amherst and Lockport. The first two Pizza Huts are located at 3669 Delaware Road in the Town of Tonawanda and 4550 Genesee St. in Cheektowaga.
Flock Fiber Arts opens in East Aurora
A group of seven women who bonded over their love of knitting will open their ideal store – Flock Fiber Arts, 71 Pine St. in East Aurora.
The store stocks yarns and fiber arts accessories, and holds knitting classes. The store is a shop-within-a-shop, inside MUSEjar, another East Aurora store that has studio and private art space.
Dipson closes theater in Chautauqua Mall
Dipson Theatres has closed its location at the Chautauqua Mall in Lakewood, which had two screens, due to "circumstances beyond (its) control."
In a statement, the mall referenced a leaky roof at the theater and said the decision to close "was not made lightly."
THE LATEST
Grand Island managed to keep Amazon's mega-warehouse at bay. Now residents want the town to say no to a replacement.
Lawsuit raises questions about 'tourism' tax breaks for Amherst Hampton Inn.
Tackling homelessness: St. Luke's, City Mission, Salvation Army re-envision shelter services.
Work is picking up at Ralph C. Wilson Jr. Centennial Park.
As the new school year begins, two local colleges still are searching for presidents.
Mr. Sizzle's is coming to Clarence.
The Buffalo Bills stadium construction project is making it harder for some projects to find contractors or workers.
The IBM innovation center from the Buffalo Billion failed to meet expectations.
UAW members in Hamburg 'practice picket' amid contract talks.
The shutdown of Savarino Cos. left several prominent projects in limbo.
A software company plans a big expansion downtown.
Delaware North Cos. has a new chief operating officer.
A worker training startup got a follow-on investment.
Savarino Cos. suddenly and unexpectedly shut down.
ICYMI
Five reads from Buffalo Next:
1. A new Buffalo venture thinks it can help plants grow better indoors by using artificial intelligence.
2. Cheers to the Bills: Brewers scurry to craft football-themed beer.
3. A mini-hospital: A preview of the $23 million Roswell Park Scott Bieler Amherst Center opening next month.
4. 10 things we know about the Cannabis Growers Showcase.
5. Mentors can be a big help for startups. But finding a good one isn't easy.
The Buffalo Next team gives you the big picture on the region's economic revitalization. Email tips to [email protected] or reach Buffalo Next Editor David Robinson at 716-849-4435.
Was this email forwarded to you? Sign up to get the latest in your inbox five days a week.