Mother's Day is an excuse to treat your mothers like the queens they are, and if you're running a little late on buying her a perfect present then here we have a list of a few last-minute yet best gifts for Mother's Day for you to choose from.
When it comes to making a list of people you would want to thank in life, well it always comes down to that one person who's always been our backbone- our mothers. There are not enough thank yous in this world that encompasses the amount of effort and love our mothers have put in to nurture and mould us. So, the least we can do is to turn their day into a special one. With Mother's Day right around the corner, how many of you are still scratching your heads thinking about the perfect gift for your mothers? Well, it's time to ditch the conundrum and get to work, as we have a list of last minute best gifts for Mother's Day that might help you come to a conclusion.
I'm sure some of you might've crumbled several lists of potential gifts and the other half might've just settled for the usual classics right? No matter what category you belong to it's time to look at what we have in store for you. If your mother is a beauty connoisseur or even if she is a fashionista, these ideas below definitely qualify as the best gifts for Mother's Day. From skincare, and timeless classics to flawless makeup, all of these products are here to lure you into finding just the perfect present for your mothers this year. So diss the old-school flowers, fancy teapots, or a framed piece of your art and take a different road this time, and keep swiping until you find that perfect present that justifies your love for your mothers. Let's find out how much you actually know your mothers! 
Best Gifts for Mother's Day 2023: Fashion and beauty edition
Love Child by Masaba: Hukum-E-Kudi gift set
Love Child Hukum E Kudi gift set: Consisting of the brand's coffee brown liquid lipstick shade called Hukum, Brown Kudi dewy yet matte creme blush and a 'Nazar na Lage' kajal, this combo is an extremely tempting set to present in front of your mothers.
O3+ Anti-ageing kit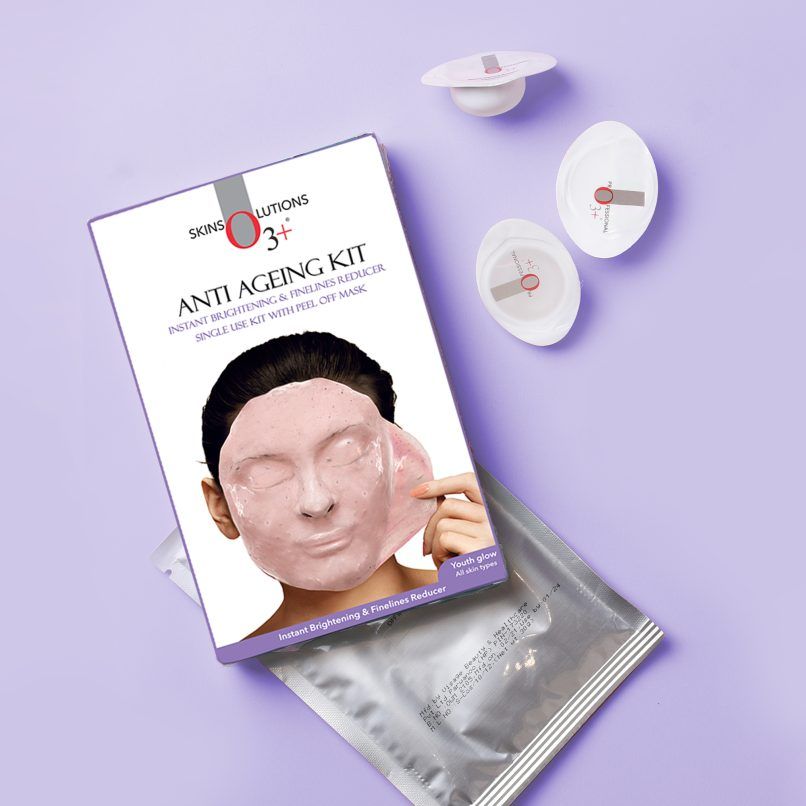 O3+ Anti ageing cream: As per what the name suggests this kit has the potential to be a perfect anti-ageing partner for your mothers.
Reneè Cosmetics Eau De Parfum Combo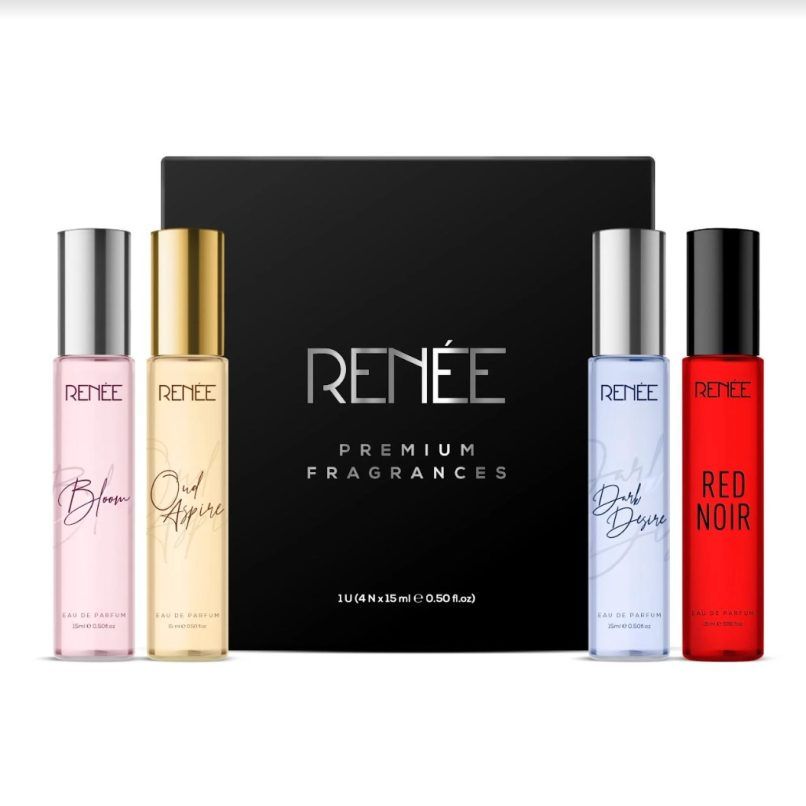 RENÉE Cosmetics introduces the RENÉE Eau de Parfum Combo, just in time for Mother's Day.  This exquisite collection features four distinct fragrances – Dark Desire, Bloom, Oud Aspire and Red Noir, each carefully crafted with high-quality ingredients to offer a luxurious and long-lasting scent that caters to every mood and occasion with travel-friendly size and shape so you can carry it everywhere you need.
Olfa Originals The Muse La Parfum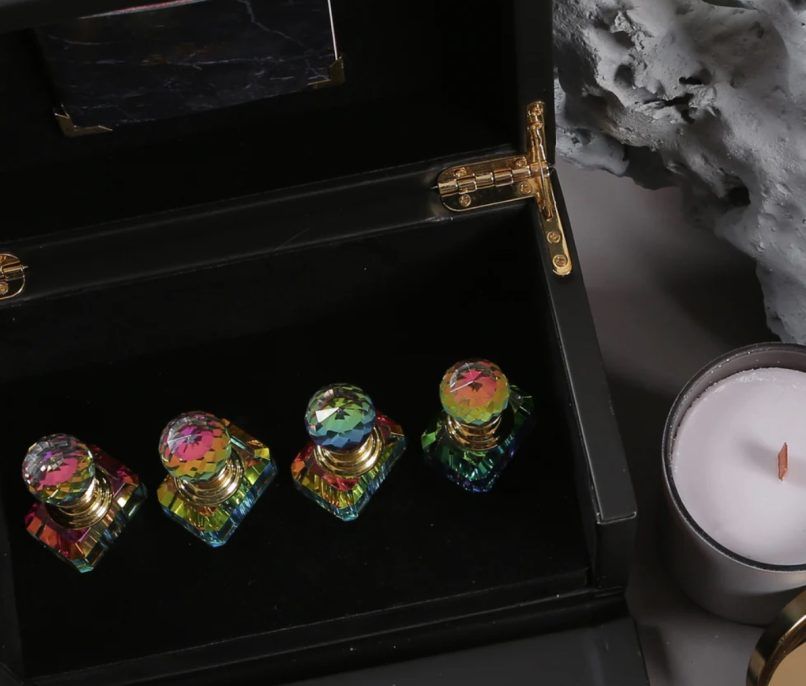 This set has four different scents that perfectly qualifies as a last-minute gift for Mother's Day and add some luxurious additions to your mothers' perfume collections.
Lip Balm Company: The NBox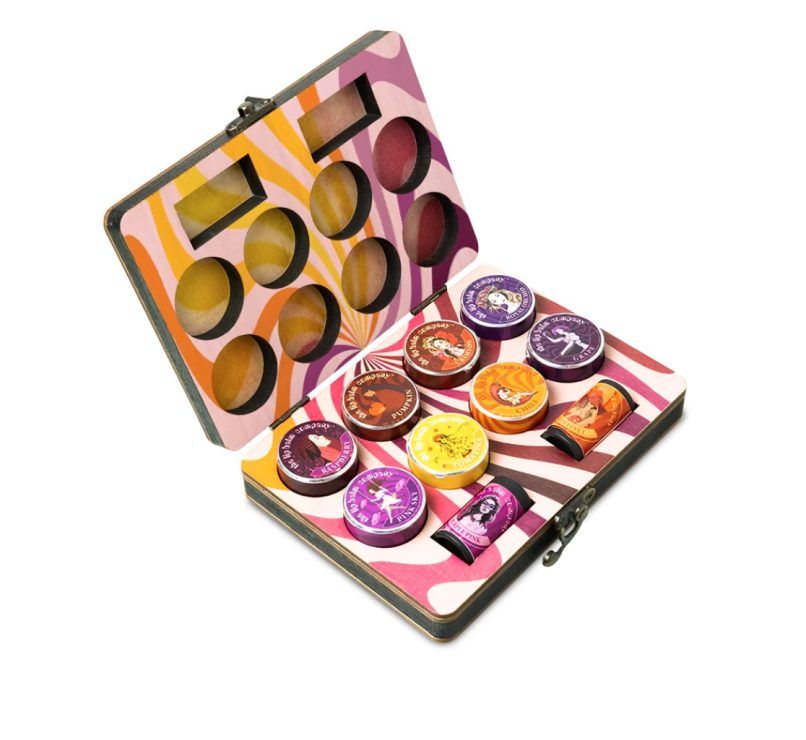 Lip Balm Company's NBox tinted lip balms offer a variety of lip tints. So if you're looking for a high-impact gift set for your mothers then this is it!
Kiehl's Radiance boosting bundle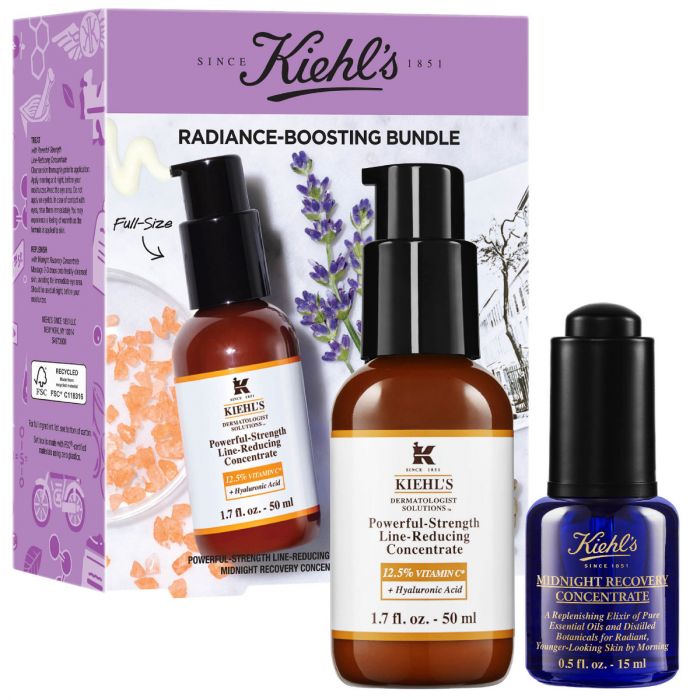 Radiance Boosting Duo Set from Kiehl's is a kit that includes the brand's bestselling serum and oil. 
Swarovski Mother's Day necklace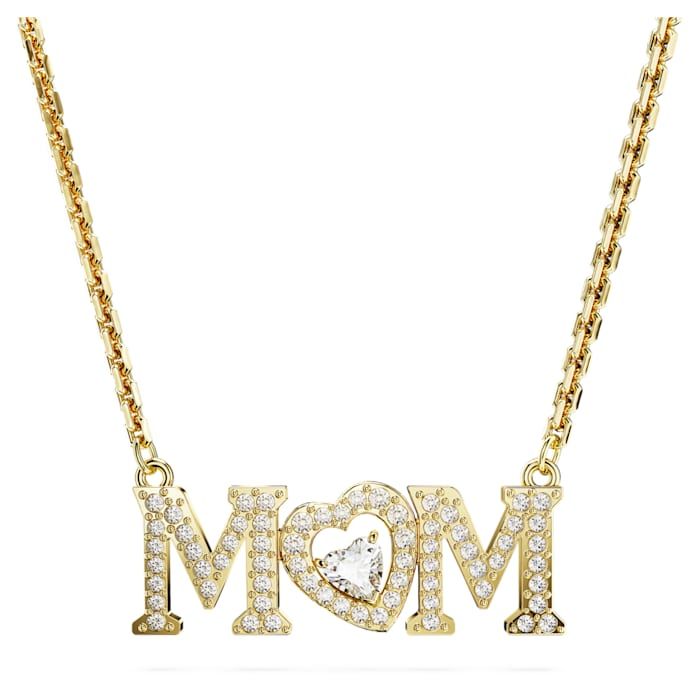 Swarovski Mother's Day necklace: A spectacular mother deserves a dazzling gift. Treat her on Mother's Day to this gold-tone plated pendant with a shimmering "MOM" design.
Personal Touch Skincare gift set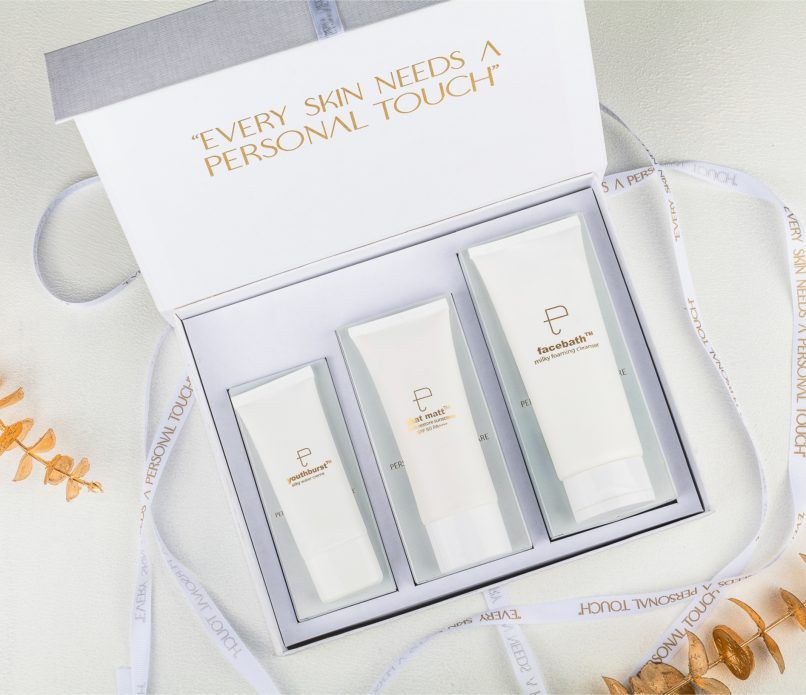 his Mother's Day, express your love to your mom with Personal Touch Skincare's specially curated gift boxes. With hectic schedules, running errands and juggling between multiple tasks every day, your mother definitely deserves a special pampering session
Kate Spade Tote Bag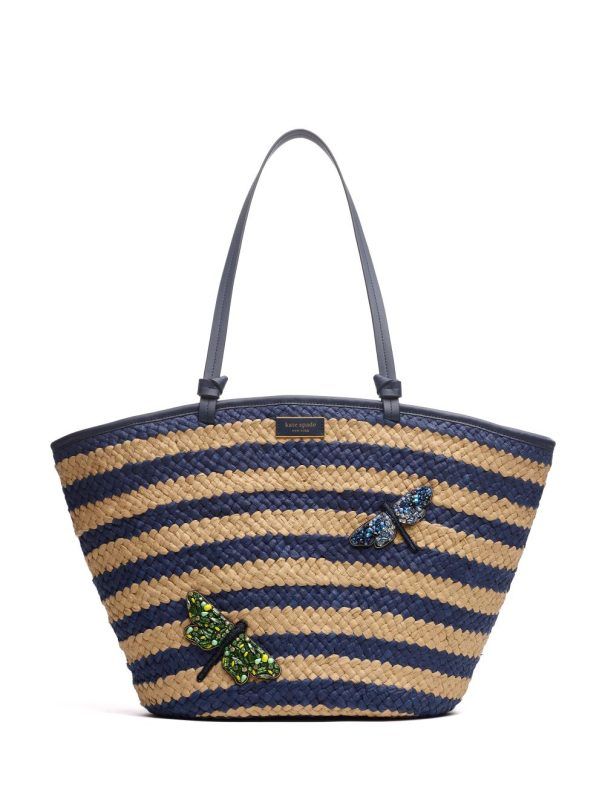 This embellished Dragon Fly tote bag from Kate Spade is just the right way to impress your mothers this Mother's day.
Indulgeo CeraRangeCombo
Indulgeo CeraRangeCombo: Whether your mom is a skincare fanatic or someone who's just starting to dip their toes into the world of skincare, there are plenty of options out there to choose from. Indulgeo Essentials has come up with its Mother's Day sale to ease it out for you.
Chloe Nomade Jasmine Naturel Intense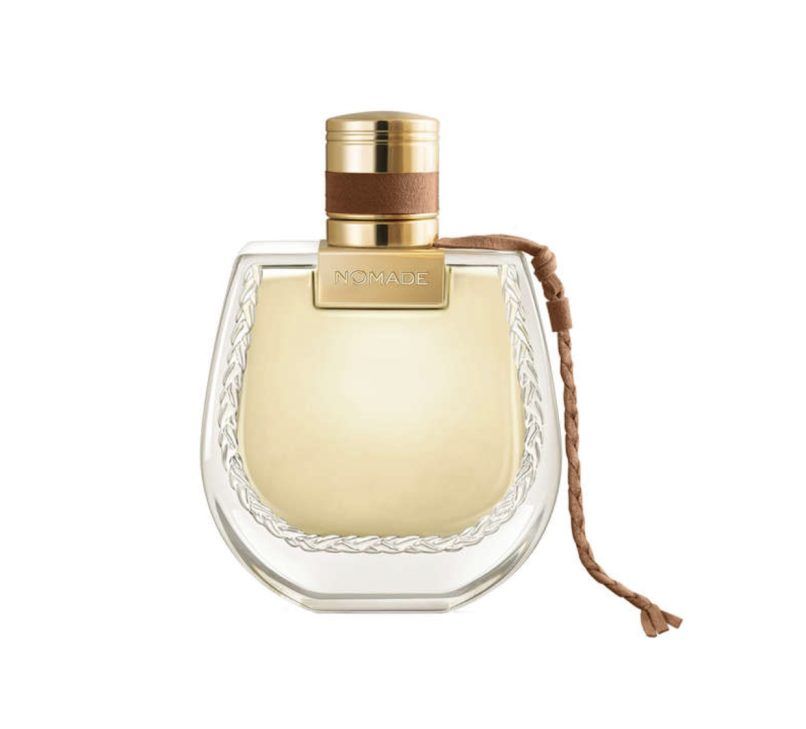 Chloe Nomade Jasmine Naturel Intense: Nomade Jasmin Naturel Intense is a captivating escapade. It instantly draws the imagination into a grandiose landscape where the desert borders the mountains.
Aulerth Gulmohar Pastel Drops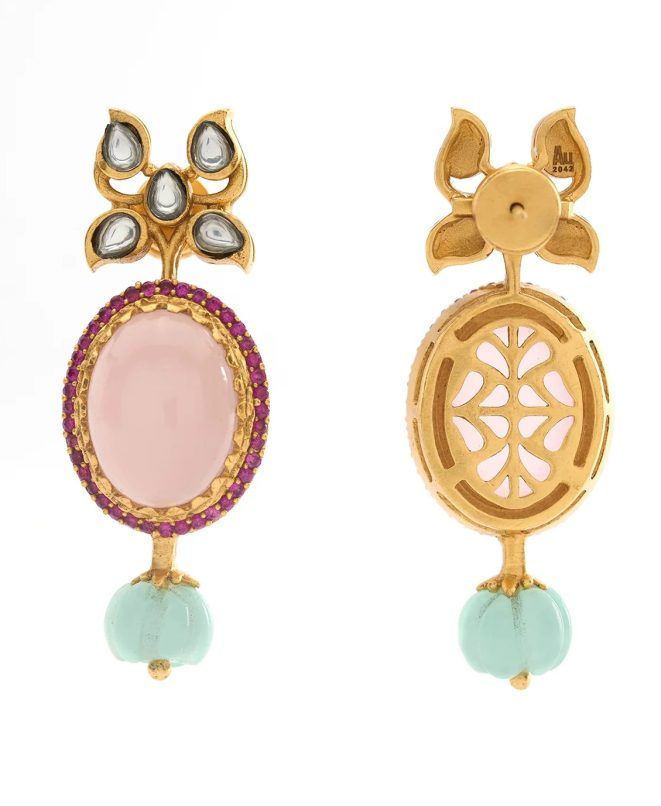 Aulerth Gulmohar Pastel Drops: The droplets are an ethereal combination of Iceberg and Cerulean Haze stones combined with flaming fuchsia and vintage blush stones. They are coated in pastel colours.
Tao Paris Moscow Mules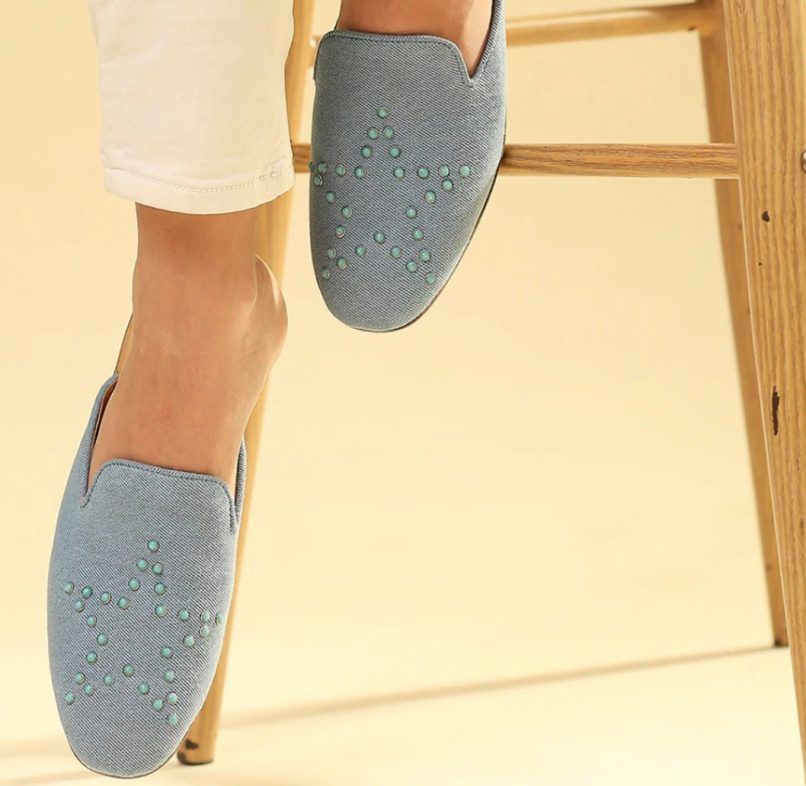 Tao Paris Moscow Mules: With comfort, class and ease at its core, these mules are here to take your mother's footwear collections a notch higher.
Sadhev Akasha Holistic gift box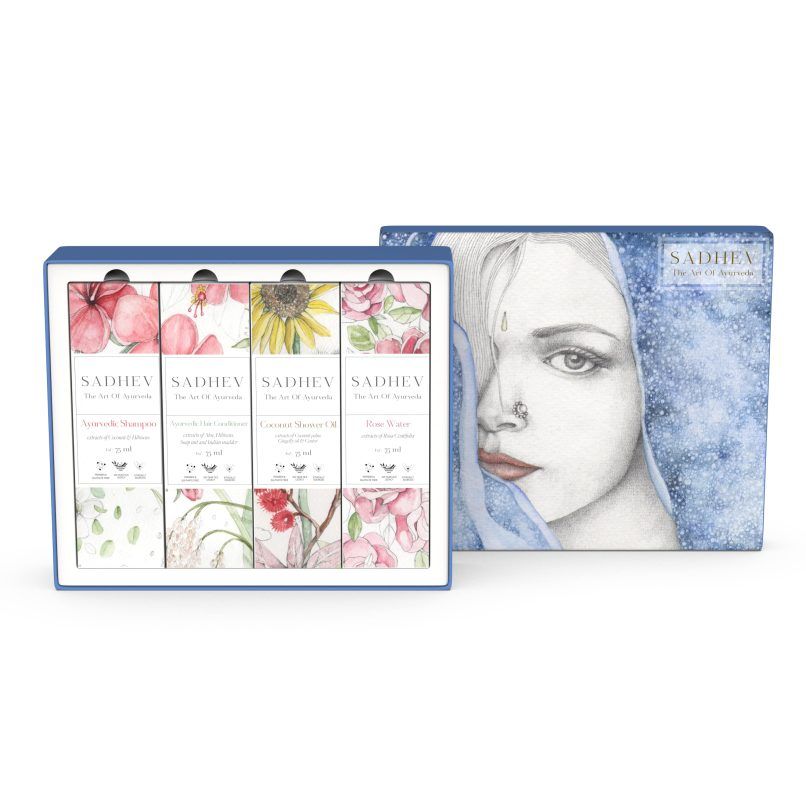 Akasha by Sadhev forms a holistic gift box with a suitable blend of skin and hair care products that will give you the ultimate head-to-toe exotic bathing experience.
Nappa Dori Steamer sling bag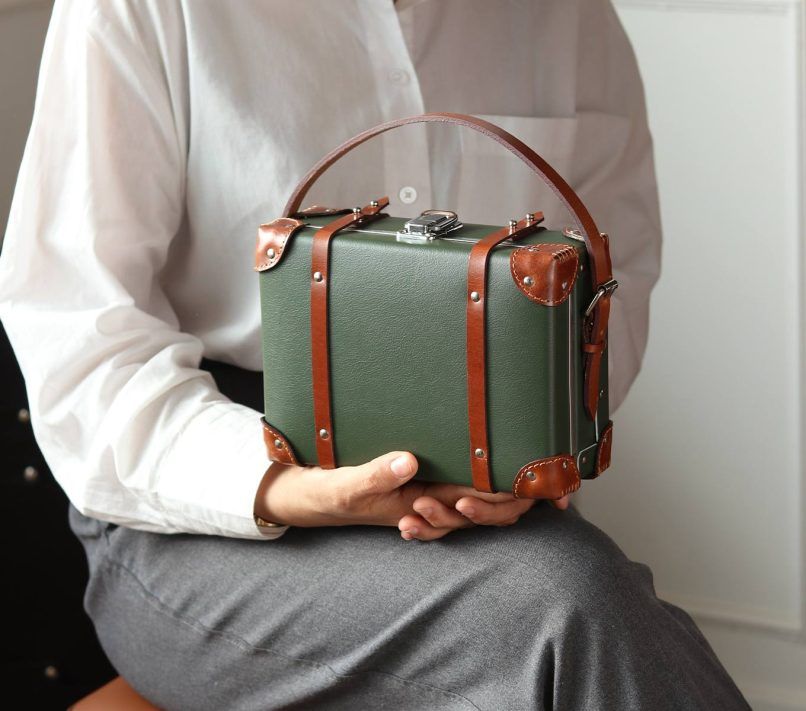 Nappa Dori Steamer sling bag: A perfect blend of style and function, this Mini Steamer Sling Bag is inspired by the timeless design and spirit of travel embodied by our Steamer Luggage, translating into a coveted sling bag with an unmatched design sensibility. The perfect Mother's Day present!
Skeyndor Global Lift Kit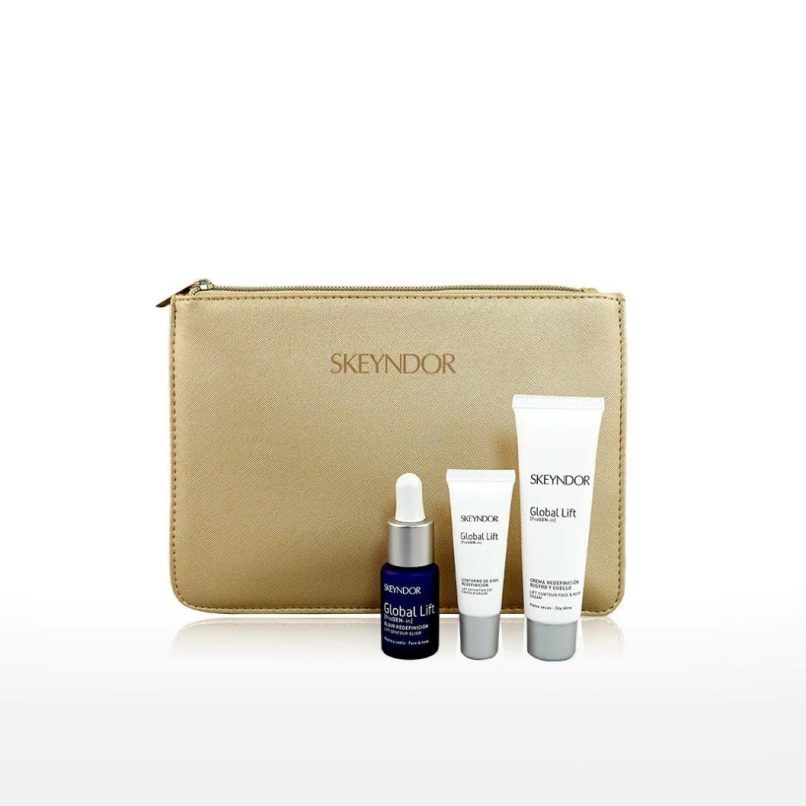 Global Lift Redefining Cream for the face and neck, normal to combination skin, is a cream based on anti-age technology. An advanced cosmetic that provides a global firming effect and restores facial fullness
Gargi Mother's Day bracelet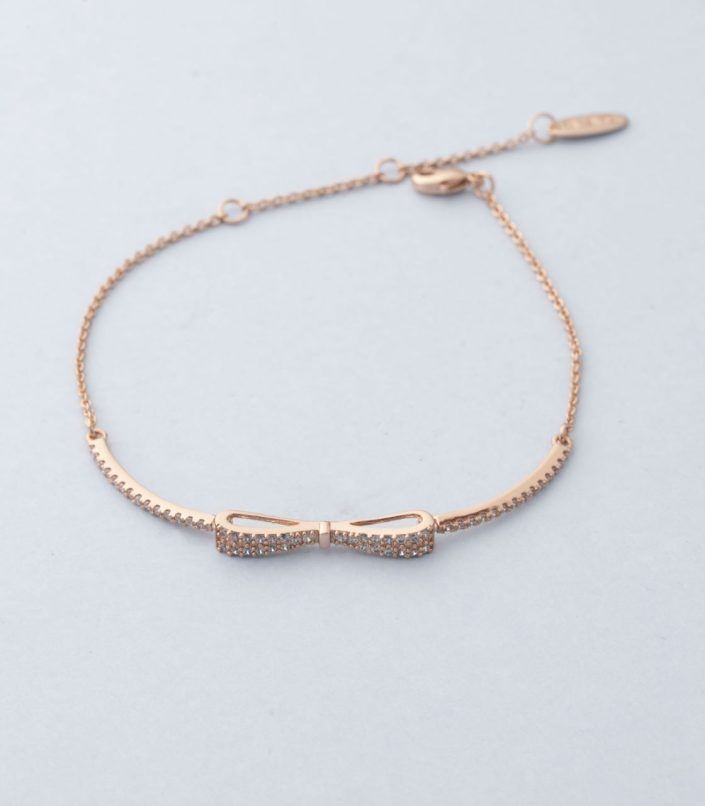 This intricately curated bracelet with a tiny bow looks ethereal and makes for a perfect gift for your mothers.
Tiger Marron Fancy Mini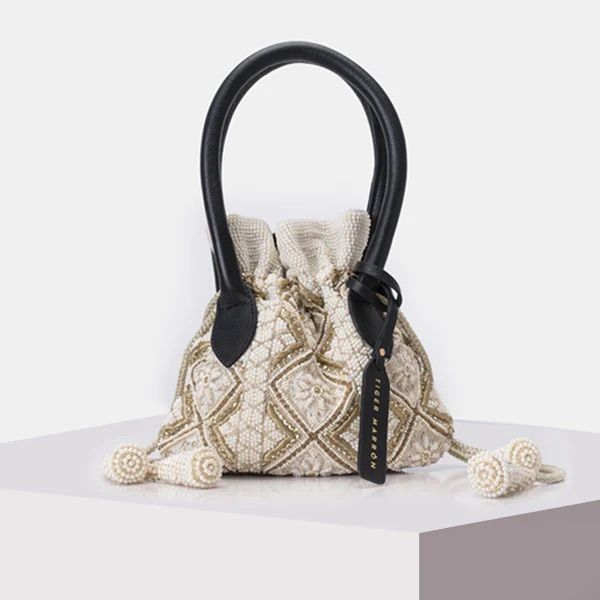 Tiger Marron Fancy Mini: Add an Indian touch to your mother's handbag collection with the Dancing In The Moonshine purse. It comes with a drawstring closure and the handle is made of faux suede and velvet. This one adds a modern touch to an otherwise traditional, hand embroidered and beautifully embellished purse.
Tan & Loom bag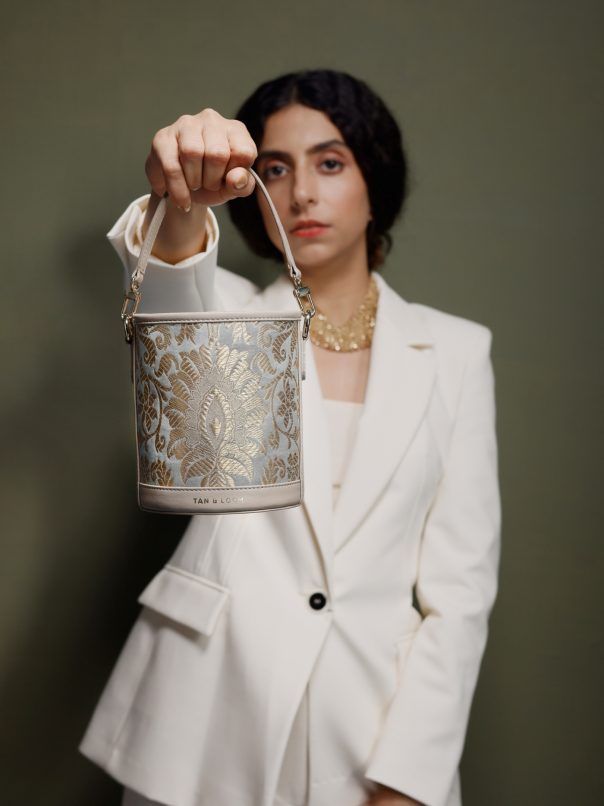 Tan & Loom bag: This intricately designed bucket bag is a perfect indo-western addition to your Mother's handbag collection.
Versace La Medusa watch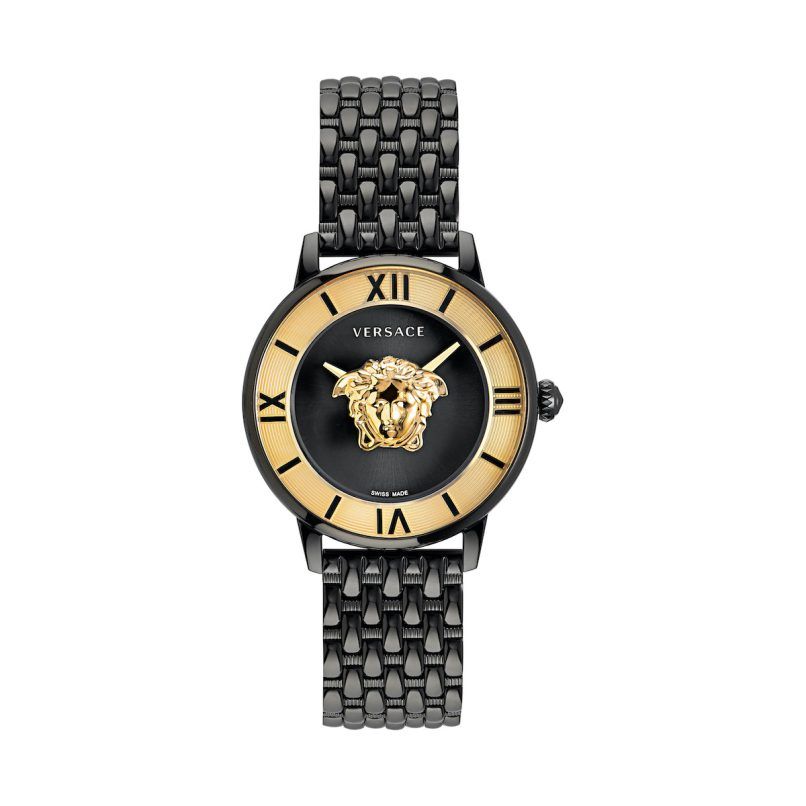 Versace_LA MEDUSA watch is an exquisite piece from Versace that exudes elegance and class, making it a right for all the mothers out there.
Anastasia Beverly Hills Norvina Vol.5 Palette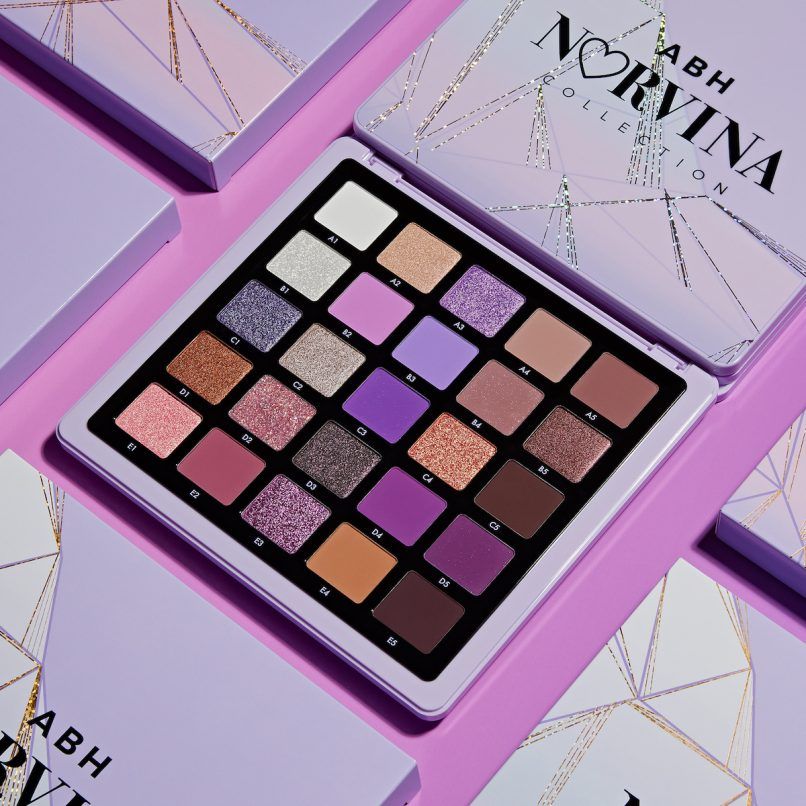 Anastasia Beverly Hills Norvina Vol.5 Palette: This Mother's Day, leaving you with a whole lot of space to create mesmerizing eye makeup looks with Anastasia Beverly Hills NORVINA® Pro Pigment Palette Vol. 5 – with Vegan and cruelty-free formulation. This professional-grade artistry palette features 25 deluxe-sized, high-performance shades with a gorgeous lilac colour story, curated by Norvina herself.
Anita Dongre vegan accessories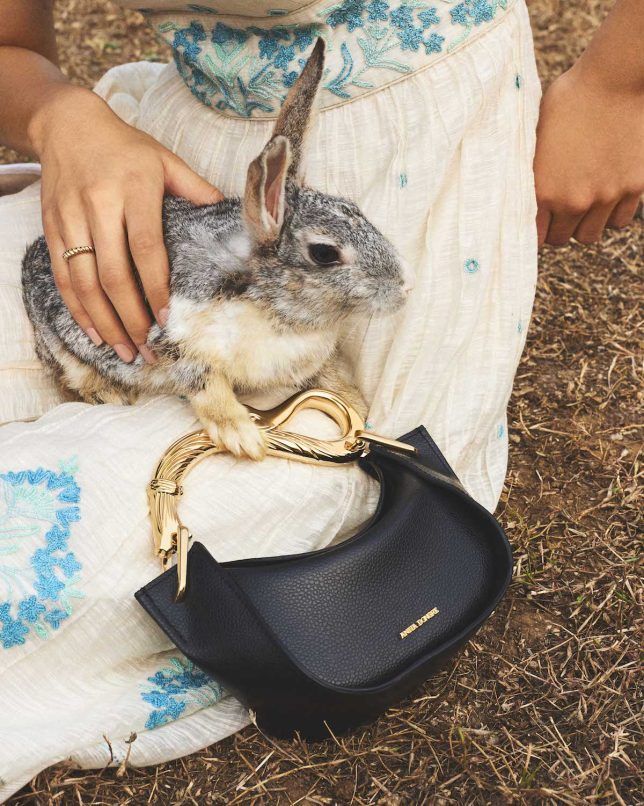 Anita Dongre vegan accessories: This vegan leather black and gold bag make a perfect present for your chic and classy mother.
Kastoor 'Reign'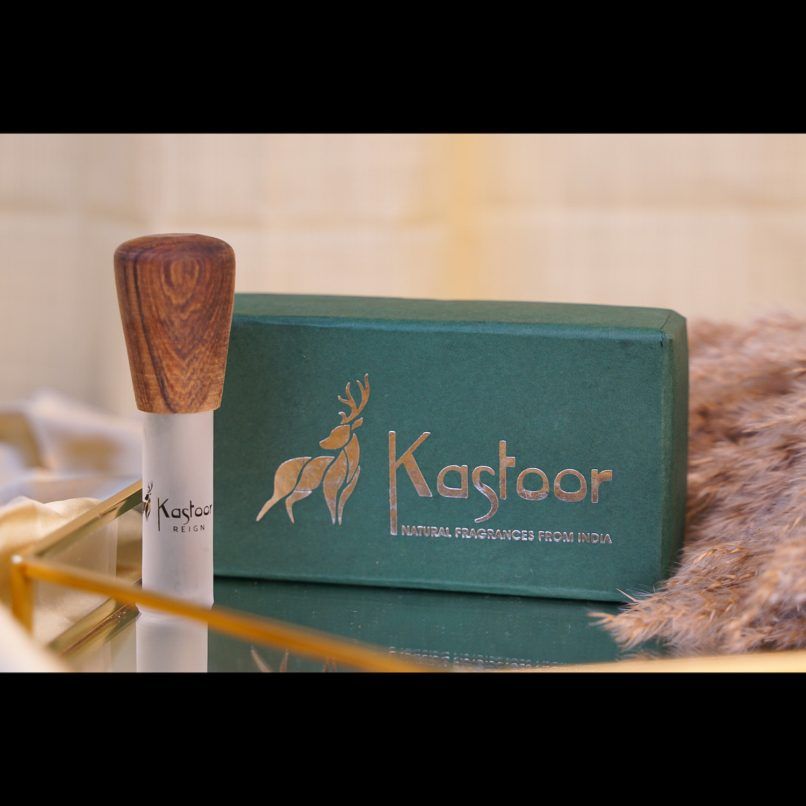 Kastoor 'Reign':Extracted from the trunk and the roots of Agarwood trees in Assam, India, White Oudh gives out a woody and spicy aroma
3AM exfoliation kit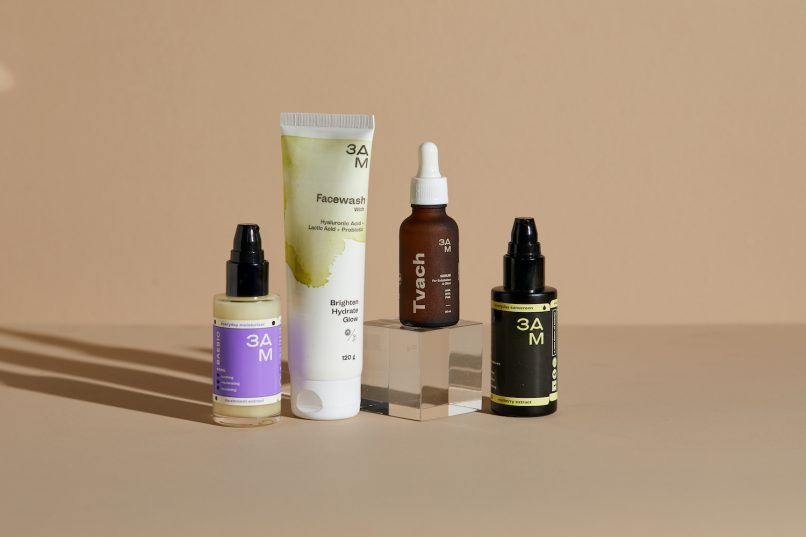 3AM exfoliation kit: This is an everyday exfoliation kit bundle formulated specifically for people who exfoliate on a daily basis. An everyday facial is what we call it and you will start noticing the results of less sebum, reduction in acne scars, hyperpigmentation, and early signs of ageing.
Innisfree Retinol Cica all about trouble care set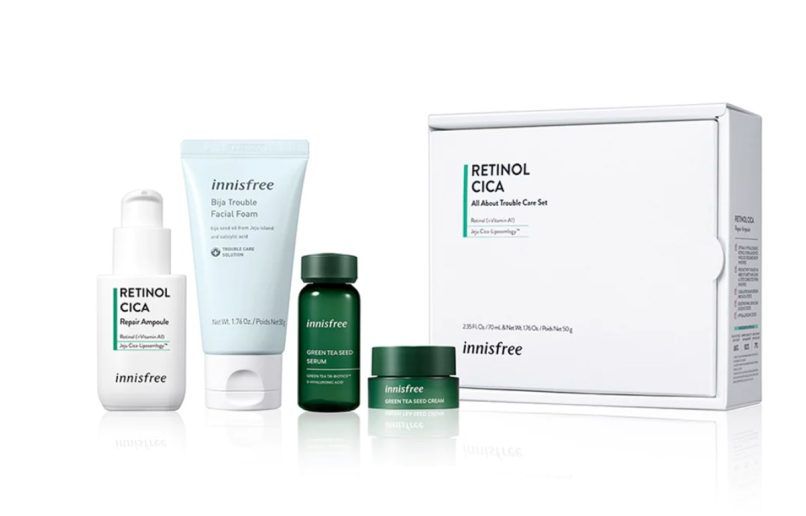 The Innisfree Retinol Cica All About Trouble Care Set is a that kit includes a retinol Cica repair ampoule, Bija trouble facial foam, green tea seed serum and green tea seed cream.
Moms Co. Complete gift care set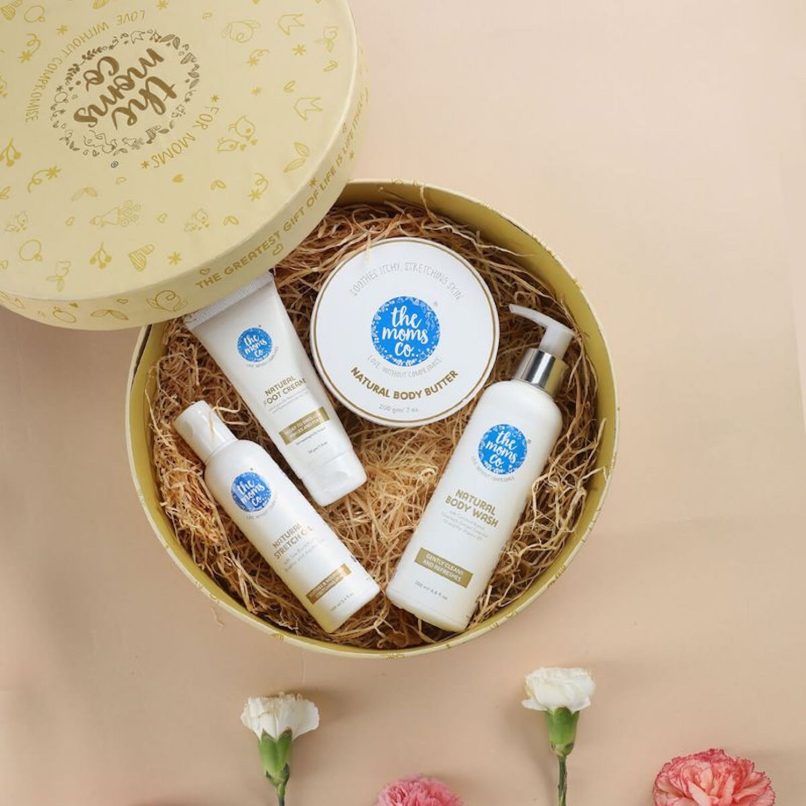 Speaking of best gifts for mothers day, treat your mom to a luxurious and safe self-care routine this Mother's Day with The Moms Co.'s natural and toxin-free Body Wash and Butter, Stretch Oil, and Foot Cream.
Bella Vita luxury diva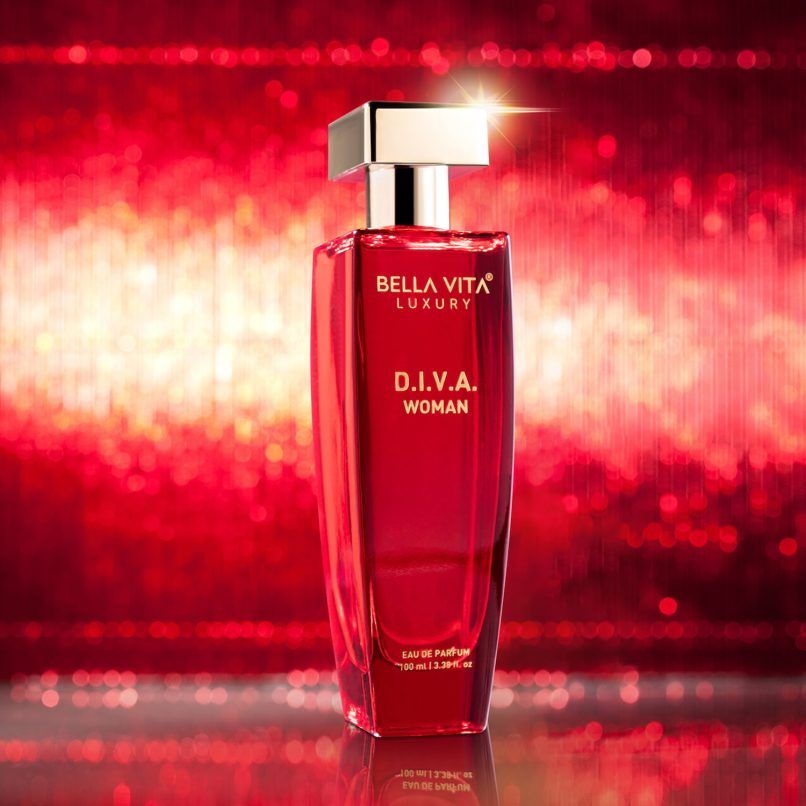 Bella Vita Luxury Diva Perfume: D.I.V.A. Woman is the ultimate scent for the glamourous. For those mothers to whom the finer things come without trying hard.
Moira gold rush kit
Moira Gold Rush bundle will help your mothers get buttery-smooth golden hour-inspired eyeshadows for all your special occasions. These creamy shadows are completely waterproof & crease-proof.
Simply Nam Go-To everyday kit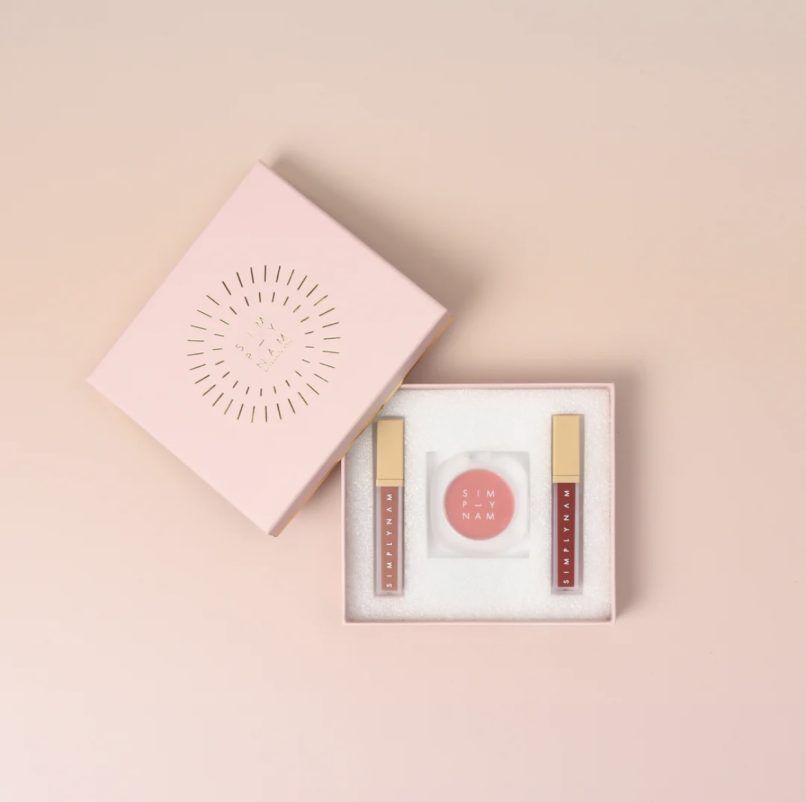 Included in this bundle is a beautiful card that would be perfect for Mother's Day! Take a moment to write a heartfelt message to your mom and let her know how much you appreciate her
Kazo marble earrings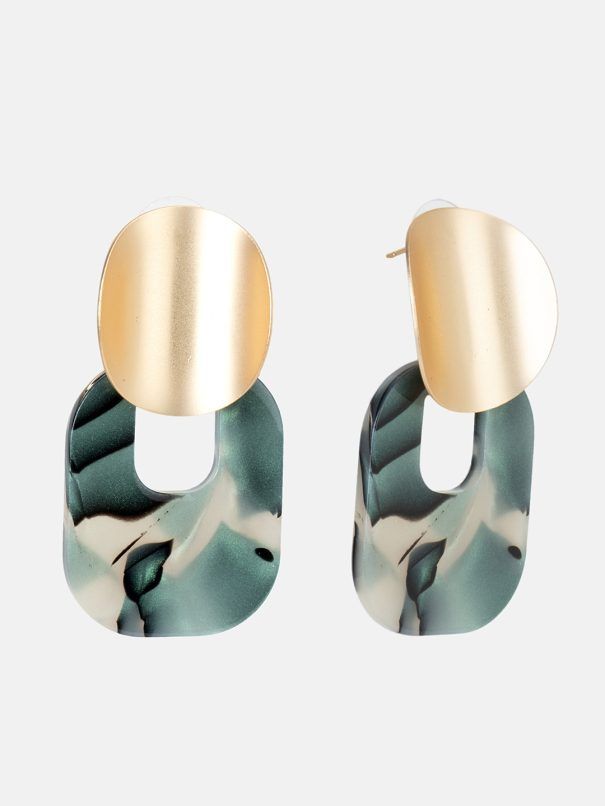 Kazo Marble Earrings, are a perfect addition to your Mother's jewellery boxes.
Pixi dream eye shadow palette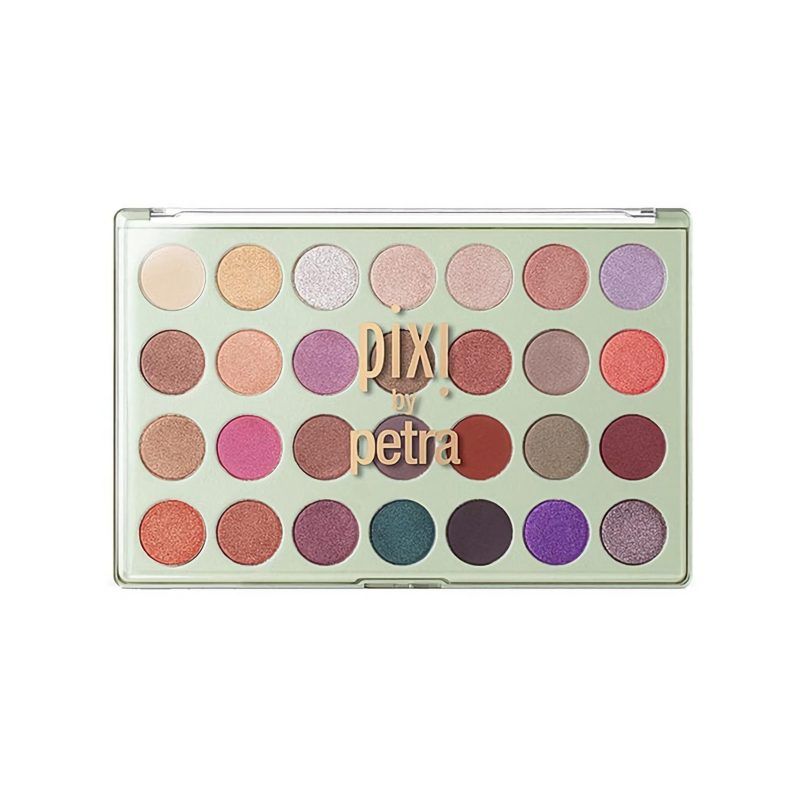 Pixi Dream eyeshadow palette is a 28-colour palette full of super silky mineral eye shadows in a curated shade combo to make it easy to create stunning looks with a few sweeps.
Victoria's Secret Bare perfume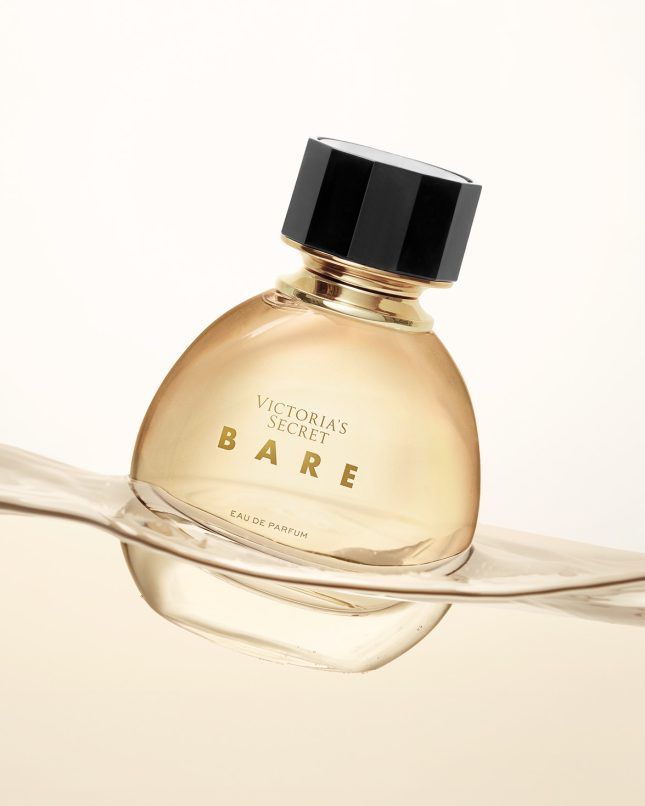 Victoria's Secret Bare Eau De Parfum is a new fine fragrance that harnesses the power of individuality by adapting to every person's body chemistry to create a scent that is unique to all who wear it.
WOW Skin Science pack of three fragrances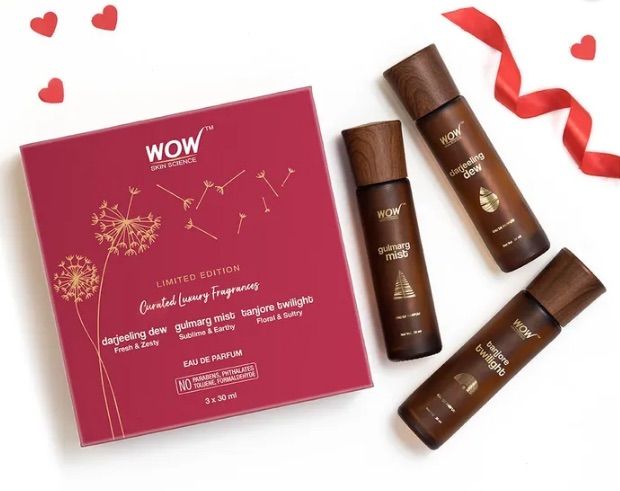 WOW Skin Science pack of three fragrances includes the Darjeeling Dew, Gulmarg Twist and Tanjore Twilight
Hero Image: Courtesy Shutterstock Featured Image: Courtesy Anastasia Beverly Hills