Move with confidence that your scent will leave the perfect impression on your boss and coworkers, with 2023's best colognes for your office & work.
When starting a new job, we are often told: "dress to impress." This is because how we look, act, and, yes, smell, means everything. Whether it's a firm handshake, eye contact, or a new suit, we are giving cues to show our clients and colleagues that we hold a high standard of professionalism. But a nice smile and ironed shirt are hardly going to impress anyone; take things to the next level with a smell that complements your character and shows others that you mean business.
Our sense of smell is the strongest of the five, so it's all the more important that you smell attractive and engaging. On a personal level, it shows that you care about your hygiene and implies that you are someone who is well put together. This is essential in the workplace, where being likable and appealing may make people more agreeable and trusting. This will play a large part in whether you are successful. In contrast, if you smell off-putting, others may be more focused on your foul odor than the words coming out of your mouth. Wearing the perfect cologne will help you achieve your ambitions.
Below is a summary of some of the premier aromatic elixirs available on the modern market. We cover contemporary front runners like Blu Atlas, Parisian fashion houses like Celine, Hermes, and Cerruti, and even niche perfumers like Aesop.
Before we continue with the premiere fragrances that 2023 has to offer, here are some introductory notes on some of the language associated with the wonderful world of perfume. 
What different kinds of fragrances are there? 
A fragrance is a generalized term for a perfume, but this can fall into a variety of categories depending on its makeup and potency. How potent a fragrance may be is determined by the percentage of perfume oil it contains. This will affect how long the aroma will last on your body. 
Categories of fragrance include: 
Cologne
This is the oldest term used for perfume and is specifically associated with masculine scents. Colognes tend to have a concentration of 2-4% perfume oil and typically last for approximately two hours.
Toilette
These sprays can range between 5-15% in concentration, which means the scent will usually last over three hours. 
Perfume
This is a historically genderless term for a fragrance. Its concentration ranges between 15-20%, which means it is long-lasting with a longevity of about five to eight hours.
Parfum
These are the most potent and often the more expensive of the fragrance categories. The concentration of pure perfume oil ranges from 20-30%, meaning an application can last up to twenty-four hours.
What is meant by a fragrance note?
Notes are essentially the layers of aroma that combine to bring you the full-rounded scent. Notes are comparable to a carefully selected array of spices, perfectly balanced in your favorite culinary dish.
These are split into three essential categories: top notes, medium or heart notes, and base notes.
Top notes
This represents the opening elements you will sense when you initially smell the fragrance. Top notes are the all-important first impression, but are also the first to fade as the other elements take hold. Top notes are typically fruity, citrusy, or herbal in nature.
Middle or heart notes
As the name suggests, this is the "spirit" or body of the fragrance. It is an essential part of the scent and acts as a substantial bridge between the top and base notes. The heart notes become more prominent as the top notes fade, but the intention is that each layer will complement one another.
Base notes
These are the last to develop. Base notes often shine through as the top notes clear. The intention is for the base notes to add another layer of complexity to the heart notes, which remain the focus. These elements will leave a lasting impression of the scent on your skin and often have connotations with wood, vanilla, and musk.
Is there any other terminology I should know?
Sillage
Sillage is French for "wake," like the ripples left by a boat through water. This describes how an aroma can linger in the air. It may also be referred to as a fragrance's "trail."
Fragrance families
This is an attempt to categorize the plethora of the scents that are on the market. This is popularly split into citrus, floral, fougere, chypre, woody, amber, and leather. 
Nothing says subtle confidence quite like a scent that speaks a thousand words. Now that you are a budding cologne connoisseur, let's find the essence that will work wonders in your profession, with the best office & work colognes of 2023.
Best office & work colognes
A front runner, without question, is the latest eau de parfum from Blu Atlas.
Staying true to its name, Blu Atlas takes us around the globe to the coastal jungles of Bali, a paradise by which the scent was heavily influenced. Atlantis is the perfect essence to evoke adventurous confidence from within you.
The top notes of the scent bring out initial flavors of bergamot, lemon, and blackcurrant. 
In the mid-range, we pick up the floral fruits of lavender, clary sage, peach, and apricot. Finally, at its base, we have musky and oaky notes, brought about by orris, violet, and ambrette seed.
These premium ingredients impeccably combine to bring us a smell that has the professionalism perfect for the workplace. Beyond this, it is also audacious and daring, showing others that we have the self-assurance to be bold, and speak up when we need to.
Blu Atlas prides itself on being ethical. Atlantis is free of parabens, preservatives, phthalates, and synthetic dyes. It is vegan, cruelty-free, and formulated with industry-clean standards. All this so you can focus on the work at hand, for a heavy wallet, not a heavy conscience.
Whether it is nailing that presentation, or smoothly convincing your boss for a raise, this fragrance will be sure to help you stand out.
Bottle Size: 3.4oz/100ml
2. Hero by Burberry
It takes someone special to step up when times are tough. Clark Kent might have his cape, but you have something more subtle to show people you have what it takes. Burberry champions trusting one's instinct and moving with a sense of style and grace.
A masterclass from Burberry's creative director Riccardo Tisci, Hero plays on a bold dynamic of cedarwood, spicy black pepper, and juniper. The result is rich, refined, and elegant—a potent but sensual concoction. It's a great option for your next big meeting or more casual office encounters.
Adam Driver (Star Wars) is a movie star who embodies the heroic spirit of the essence as a brand ambassador.
Smell great and save the day with Burberry's latest parfum.
Bottle Size: 1.6oz/47ml, 3.3oz/97ml, 5.0 oz/147ml
3. 1 Million by Paco Rabanne
Eyes on the prize. Get rich and smell good doing so.
Rabanne's premium offering is a timeless classic made for those with money on their mind. Be bold, take risks, and let good fortune come your way. This cologne carries notes of grapefruit, cinnamon, and amber.
While the focus is on the fragrance, we can't help but be drawn to the dazzling gold bar that contains it. A luxurious choice in more ways than one.
This scent is definitely a popular option, and there's a good reason why so many have chosen 1 Million as their signature scent. Fresh and sophisticated, tried and tested, this scent will surely help you go for gold.
Bottle Size: 1.7oz/50ml, 3.4oz/100ml, 6.8oz/200ml
4. Eros by Versace
Eros is the Greek god of love, passion, and physical desire.
Versace has translated this essence beautifully, with a masculine eau de toilette that will make you utterly irresistible. This may be a great choice if you have a coworker that keeps catching your eye.
The gorgeous, blue, "maze-textured" bottle speaks to the beautiful complexity of this essence. Those who cross paths with this alluring aroma will lose themselves in elements of green apple, lemon, and mint and afternotes of oakmoss, cedar, vetiver, and Madagascan vanilla. A sweet and seductive labyrinth that they will never wish to leave.
Say less. This divine fragrance will do the talking.
Bottle Size: 3.4oz/100ml
5. Black Tie by Celine Paris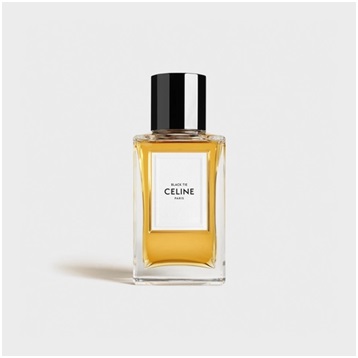 Tailored specifically with the suit wearer in mind, Black Tie is an ideal addition to your work attire.
The Parisian maestros have expertly blended elements of cedar, vanilla, and tree moss, tastefully presented in a minimalist bottle. Black Tie is not just a smell; it's a fashion statement. A sweet and crisp complement to your finest work clothes.
Bottle Size: 2.9oz/88ml, 6.8oz/201ml
6. Luna Rossa Sport by Prada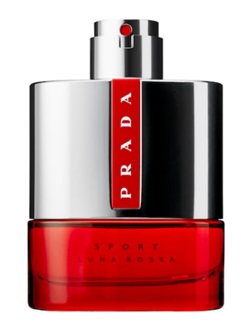 The Luna Rose has captivated crowds at the America's Cup for years. They symbolize elegance, excellence, poise, and performance. Prada has taken the same approach of greatness with this cologne. Vanilla, lavender, juniper berries and ginger combine for a scent that is refined, calculated and sharp.
Turn any high-stakes brainstorm into a light sea breeze with Prada's elite aromatic offering.
Bottle Size: 1.6oz/50ml, 3.4oz/100ml
7. H24 by Hermes
Hermes has been inspiring class, style, and sophistication since it first began in Paris, 1837. They have had over 180 years to refine their craft.
H24 carries with it the quality of what has come before but carries with it a new twist. This is Hermes' first eau de toilette designed specifically with the contemporary man in mind. Sage, narcissus, and rosewood merge to produce an aroma fit for the modern working man. Elegant, lively, and sensual, H24 is another example of Hermes' impeccable vision.
Bottle Size: 1.6oz/50ml
8. The Ideal Man by Guerlain
Etes-vous l'homme idéal? Are you the ideal man?
Smell like him with Guerlain's signature fragrance. This aroma is woody and masculine, perfect for intense boardroom environments or meetings with clients. This eau de toilette was launched in 2014, and there's a reason it's stayed relevant.
Top notes of rosemary, citrus, and orange blossom instigate an intricate array. Guerlain then builds with heart notes of almond and tonka bean. Earthy elements of leather, cedar, and Indian vetiver combine as finishing base notes. A soiree for the senses that will leave people wondering if they have just smelt perfection.
Bottle Size: 1.6oz/50ml, 3.4oz/100ml, 5.0oz/150ml 
9. Wood Sage and Sea Salt Cologne by Jo Malone
Jo Malone is a jewel in the crown of London's luxurious perfume market. Humbly named "Wood, Sage & Sea Salt," it shows the value of beauty in simplicity. This light oceanic scent takes you to a luscious coastal forest with a fresh sea breeze.
This aroma carries elements of an ambrette top note, a sea salt heart note, and a sage base note. These merge for a smell that is sophisticated, natural, and refreshing.
Bottle Size: 1.0oz/30ml, 3.4oz/100ml
10. Polo Black by Ralph Laurent
Charming, understated, and alluring—to be said of this fragrance and of your character as you wear it. Polo Black is a staple amongst many 20th-century working men, and for a good reason. It is a modern classic that is refined but retains an edge.
This woody fragrance expertly combines aromas of mango, silver armoise, and patchouli noir. It has a moderate longevity as it is expected to last approximately six hours on your skin. Designed by award-winning, French perfumer Pierre Negrin.
Bottle Size: 2.5 oz/73ml, 4.2 oz/124ml
11. Work by Hawthorne
Hawthorne prides itself on allowing personalization. Uniquely, the company offers an online questionnaire to help determine the scent best suited for you. Questions vary from age, diet, work environment, schedule, and whether you smoke.
This information determines a scent that best aligns with your life, out of the five "work" colognes that Hawthorne offers. This fragrance is built with top and middle notes of bitter orange, pear, and lavender of vetiver. A woody base note carries the trail.
Bottle Size: 1.7oz/50ml
12. Dark Rum by Malin + Goetz
After-work drinks carry with them a feeling of sophisticated ease—hold these connotations throughout the week with Malin + Goetz's latest eau de parfum.
As mentioned earlier, a parfum means that this essence holds high potency and is long-lasting.
Dark rum has been iconic for centuries. It symbolizes masculinity and accomplishment, and with this fragrance, history meets an edge of new-age excellence. A seductive scent for any occasion. This full-bodied elixir boasts a palette of leather, rum, vanilla, bergamot, and plum.
To be enjoyed during the workday or after hours.
Bottle Size: 1.6oz/50ml, 3.4oz/100ml
13. 1881 Pour Homme by Cerruti
Cerruti is a Paris-based Italian fashion house. Here, they showcase a timeless classic with their signature 1881 eau de toilette. First released in 1990, this blend has truly stood the test of time and stayed relevant, despite fierce competition in a saturated perfume market.
The aroma opens with top notes of bergamot, blackcurrant, and cyprus. We are then guided to patchouli and ylang-ylang heart notes. Oakwood and pine are at the base for a woody trail.
Bottle Size:0.8oz/25ml,1.7oz/50ml, 3.4oz/100ml, 6.8oz/200ml
14. Black Orchid by Tom Ford
Tom Ford is a fashion heavyweight, a celebrated American designer whose class transcends apparel. Tom Ford is synonymous with lavish style.
This cologne expertly blends black orchids with curated spices. Fittingly encapsulated in a textured black bottle.
Black Orchid carries with it a magnificent aura, something special and rare. At the same time, it is approachable and warm. This makes a perfect option to wear for day-to-day professionalism
Don't let your new suit go to waste; complement it adequately with this luxurious aroma.
Bottle Size: 3.4oz/100ml
15. Boss Cologne by Hugo Boss
Have you got your eyes on that top spot? Show your boss that you're a perfect option for that next promotion with this remarkably fresh and fruity fragrance.
Hugo Boss brings us an exceptional essence of the high caliber you come to expect from the fashion giant. This magnificent eau de toilette spray is a symphony to the senses.
It opens with a blood orange, buchu, and ozonic accord. The main piece builds with mint, spicy mint, apple, melon, and orris. A final crescendo takes the form of vetiver, patchouli, amberwood, white musk, and coumarin.
It's a perfect choice for those who can appreciate the charm of intricate components coming together to create a masterpiece.
Bottle Size: 3.4oz/100ml
16. Sauvage by Dior 
Sauvage is French for raw, primitive, and free. Dior's head of perfume creation, François Demachy, has done his best to capture a wild spirit and tame it through delicate refinement. It is said to emulate wide open spaces, bluebird skies, and rugged desert landscapes.
Bergamot is the key component of the top notes, combined with Ambroxan (a derivative of ambergris, which is a precious substance produced in the digestive system of sperm whales). The result is a luxuriously rich, woody finish.
What sets Sauvage apart is that bergamot is of very specific origin. Reggio di Calabria is the southernmost region of mainland Italy. Calabria bergamot is exclusively used for the House of Dior, an intentional decision so the fashion brand could obtain a signature smell. The fruits are sun-dried in the Mediterranean heat, which helps the oranges acquire zesty and slightly peppery notes.
This is the choice of Hollywood star Johnny Depp.
Bottle Size: 3.4oz/100ml
17. Untitled l'Eau by Maison Margiela
Some things can be left unsaid. That's exactly how Maison Margiela felt when they created their latest offering. MM is a contemporary Parisian couture house that thrives on nonconformity.
They wish to paint a picture of a clear, dewy morning in the countryside. Crisp, green, and luscious. Although this may be a far cry from our office, in reality, the focus is on the feelings this scent evokes. Let this fragrance take you to tranquility, and it will show in how you approach your day.
This aroma features notes of galbanum, musk, and incense. The result is a breath of fresh air. A perfect solution to any inner-city blues.
Bottle Size: 2.5oz/75ml
18. Code Parfum by Giorgio Armani
Everyday life often throws unforeseen obstacles our way. Situations where we need to back ourselves and think on our feet. This is especially so for the workplace. Perpetual problems to be solved. Daily deals to be made. Countless codes to be cracked.
Keep calm no matter what comes your way. Move with confidence thanks to Armani's deeply seductive fragrance.
While this scent has connotations with sensual intensity, it also holds a prowess that perfectly resonates with a professional setting. At its core, it is made for a man that is magnetic. Someone people will gravitate towards. Whether networking or climbing the corporate ladder, this scent will help you in your day-to-day work ambitions.
Citrus top notes provide a fresh introduction to the fragrance, with the combination of lemon, lavandin, mandarin, and bergamot. Aromatic heart notes progress with the inclusion of rosemary and Provençal lavender. Woody base notes of natural cedar and suede are built on by an iconic Armani code ingredient, toasted Tonka bean. This bean is native to the northern parts of South America and is comparable to a nutty vanilla, with a sweet spice connotation.
Bottle Size: 1.01oz/30ml, 2.02oz/ 60ml, 3.71oz/110ml
19. Bleu de Chanel by Chanel
To make leaps and bounds in our chosen career, we must know when to play by the rules, when to push the boundaries, and rewrite the playbook entirely.
Chanel offers a fragrance for a man who isn't afraid to defy convention. Bleu de Chanel is a captivating, aromatic, and woody parfum spray. A blend including the unique element of New Caledonian sandalwood. This adds to a powerful and earthy trail. The result is deeply masculine, allowing the wearer to simmer into the self-confidence essential to make your mark.
Bottle Size: 1.7oz/50ml, 3.4oz/100ml, 5.1oz/150ml
20. Legend by Mont Blanc
You could be the one, or one in a million. Stand out from the crowd and don't let yourself be forgotten in the masses. Become a legend with the help of Mont Blanc's top-tier parfum.
Legend offers floral components of lavender, violet leaves, and magnolia, brought together vibrantly with a base of wood leather. It is considered a fougère fragrance, which is French for "fern-like."
Bottle Size: 1.7oz/50ml, 3.4oz/100ml
Bonus: Miraceti Eau de Parfum by Aesop
Last but certainly not least, Miraceti is a fantastic option for those who wish for something remarkably unique.
This fragrance is warm with herbal and light peppery shades but remains grounded with earthy undercurrents. It contains labdanum, ambrette, and styrax. This evokes feelings of the ocean and a fresh musk that could well be the scent that resonates with your individuality.
Aesop finds a beautiful balance between being a globally renowned brand and staying niche. Don't be surprised if you are asked by your colleagues about what scent you are wearing. It is then up to you whether you wish to share your new secret weapon.
Bottle Size: 1.6oz/50ml 
Final Thoughts
So, there we have it: twenty of the best office and work colognes for 2023. There is no doubt that you will find your perfect fit among these elite perfumes.
Once you have found a fragrance that embodies your charismatic self, here are some tips for its perfect application on your body.
Less is more: We have all been around someone who has gone too heavy on their chosen fragrance. It is overpowering and takes away from the elegant subtlety that makes cologne so irresistible. People who are close should be able to detect it, but not people on the other side of the room!

Apply to "hot zones" around your body: This means areas around your body that are naturally warmer. These include zones such as the chest, neck, jaw, shoulder, and wrist. Your body heat will help disperse the scent over time.

Don't rub the cologne in: this will make the fragrance weaker and is called "killing the note."
You're only as strong as the weakest link. Don't let your smell be your downfall; make it your strength by wearing a cologne that is utterly irresistible.
You'll be putting your best foot forward for whatever the workday has in store for you. Whether that's a presentation in front of top executives, asking for a raise, or making the perfect call, work with confidence that you smell great.
"You never get a second chance to make a first impression." – Will Rogers